Youtube Reviews
More information about BLUETTI power station, you can watch some review videos.
Bluetti EB3A UPS LiFePO₄ 600w Solar Generator Power Station Review
The Best Power Station For Camping and Overlanding! Bluetti EB70S & EB55 Review!
Smallest LiFePO₄ Battery Power Station Bluetti EB3A DETAILED Review plus testing refrigerator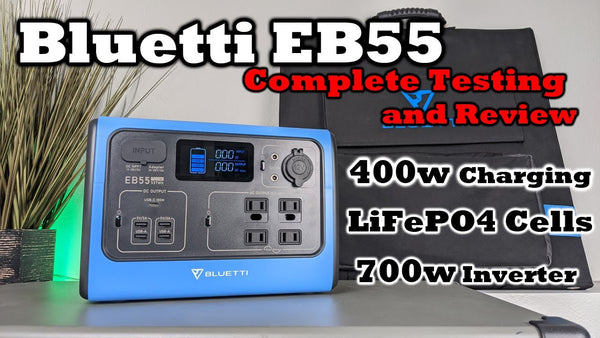 Bluetti EB55 Review and Testing - LiFePO₄! Fast Charging! 13 Power Outputs!
Bluetti EB3A Review solar power station review and test - best portable power station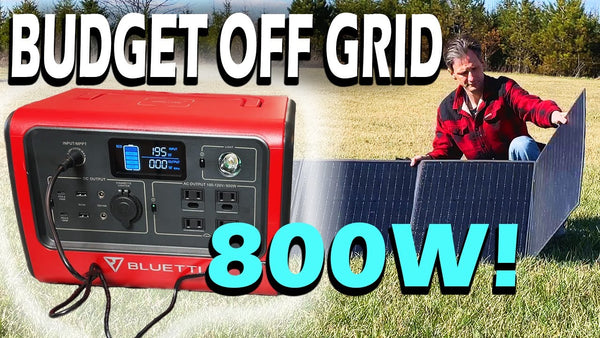 200W Solar Panel & BLUETTI EB70S 800w LiFePO₄ Generator! Off Grid Portable Power Station Review
Bluetti AC200Max 2200w Off Grid Backup Generator | Modular LiFePO₄ Solar Power Station Review
BLUETTI AC200MAX & B230 Combo - EVERYTHING You Need To Know (Comprehensive Review)
Bluetti AC200MAX RV Power Station Review - PT1 Intro, Features, Specs & Comparing to AC200P Model
BLUETTI AC200P 2000w LiFePO₄ Solar Generator! 2000wh Off Grid Portable Power Station Review
BLUETTI AC200p - Is it Still Relevant in 2022? Full Testing & Review Video - 700 Watts of Solar!!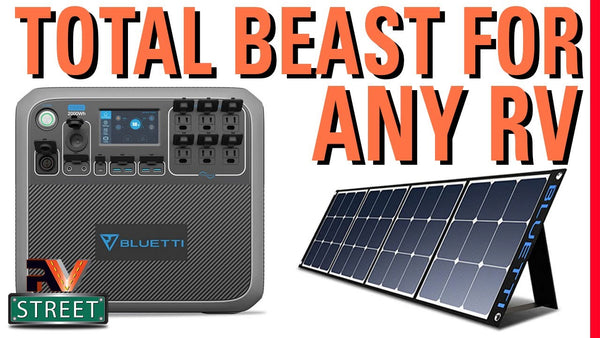 Using a Bluetti AC200P in an RV • Most hands on Video on Youtube
BLUETTI AC300 - Expandable Home Backup OR Off-Grid LiFePO₄ Power Solution! 2400 Watts Solar Charging
BLUETTI AC300 3000w Modular B300 LiFePO₄ Battery Solar Generator FULL REVIEW | BEST Power Station
Power System Review - Bluetti AC300 & B300
EASY Solar Panel / Generator System for RV - How Long Will It Run? - Bluetti AC300 Review!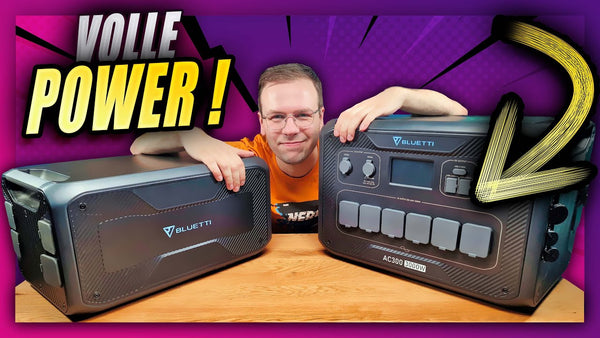 BLUETTI AC300 Powerstation Kit ⚡ fettes, modulares Kit mit bis zu 4x 3072 Wh
BLUETTI EP500 Pro Home Backup Generator Retail Launch | EASTER SALE!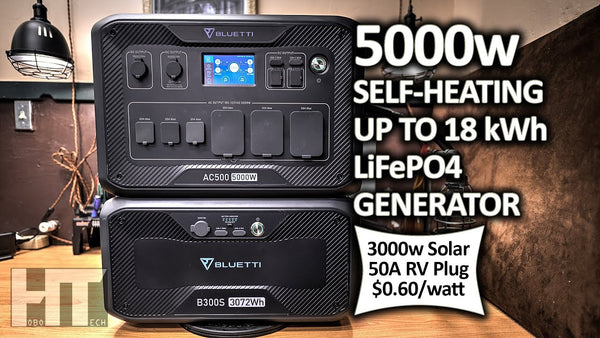 Bluetti AC500 5000w LiFePO₄ UPS Portable Power Station Solar Generator Review
BLUETTI AC500 Put to the test!! EVERYTHING You Need to Know! LiFePO₄ Home Backup / Off-Grid Solution
BLUETTI AC500 Put to the test!! EVERYTHING You Need to Know! LiFePO₄ Home Backup / Off-Grid Solution
Bluetti AC500 And The B300S, The Ultimate Power System For Off Grid Living.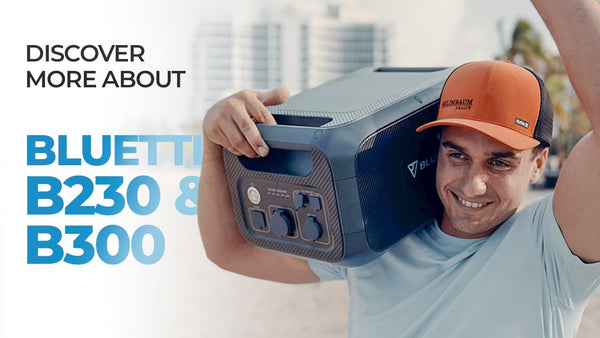 Discover More About BLUETTI B230 and B300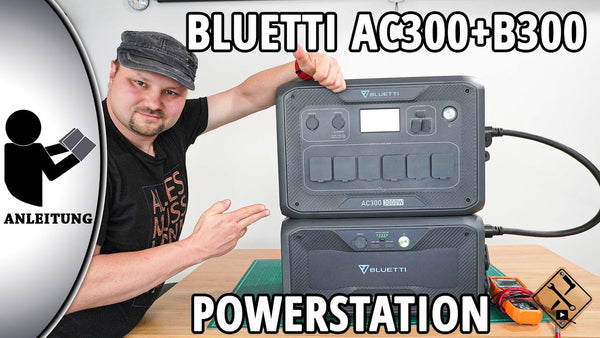 BLUETTI AC300+B300 Powerstation 😮 Was kann sie, wer braucht sowas und wie schließe ich das an?
Bluetti AC500 + B300S first look: Modular 36.9kwh home backup power system
Our New Solar Powered Workshop! The Bluetti AC200 Max Makes It Possible!
BLUETTI AC300 Solar Generator + B300 Expansion Battery Review
BLUETTI AC200Max 2200w Solar Generator With B230 LiFePO₄ Modular Battery Introduction! BLUETTI EB150 | The mid-size option | Review & Testing Charge | Portable Power | Charge | Australia A BATTERY BOX BUT NOT LIKE WE KNOW IT. BLUETTI EB150 12v/240v Bluetti EB150 Review Australia Bluetti EB150 Portable Power Station Review