BLUETTI AC70 Portable Power Station |1000W, 768Wh
C$679.00
C$799.00
- C$120.00
Limited quantity remaining
---
1,000W Rated Power/ 2,000W Lifting Power ;
768Wh Capacity for Extended Battery Life ;
850W Turbo Charging, 45 Mins to 80% ;
500W Fast Solar Intake, Fully Charge in 2 Hrs ;
6 Outlets Designed for Versatile Charging ;
LiFePO₄ Battery for 3,000+ Charge Cycles ;
Smart Remote Control via BLUETTI App ;
Seamless UPS in 20ms .
---
30 Days Price Match Guarantee
BLUETTI guarantees that we will refund you the difference if you find a lower price from us within 30 days of your purchase.
Notes:(To get the price differences for your order, the following requirements must be met)
1. Valid purchase history within 30 days.
2. Take a screenshot of the lower price and email us, we'll refund the differences as soon as we confirmed it.
---
5-year Hassle Free
Warranty
---
AC70: Power You Can Always Rely On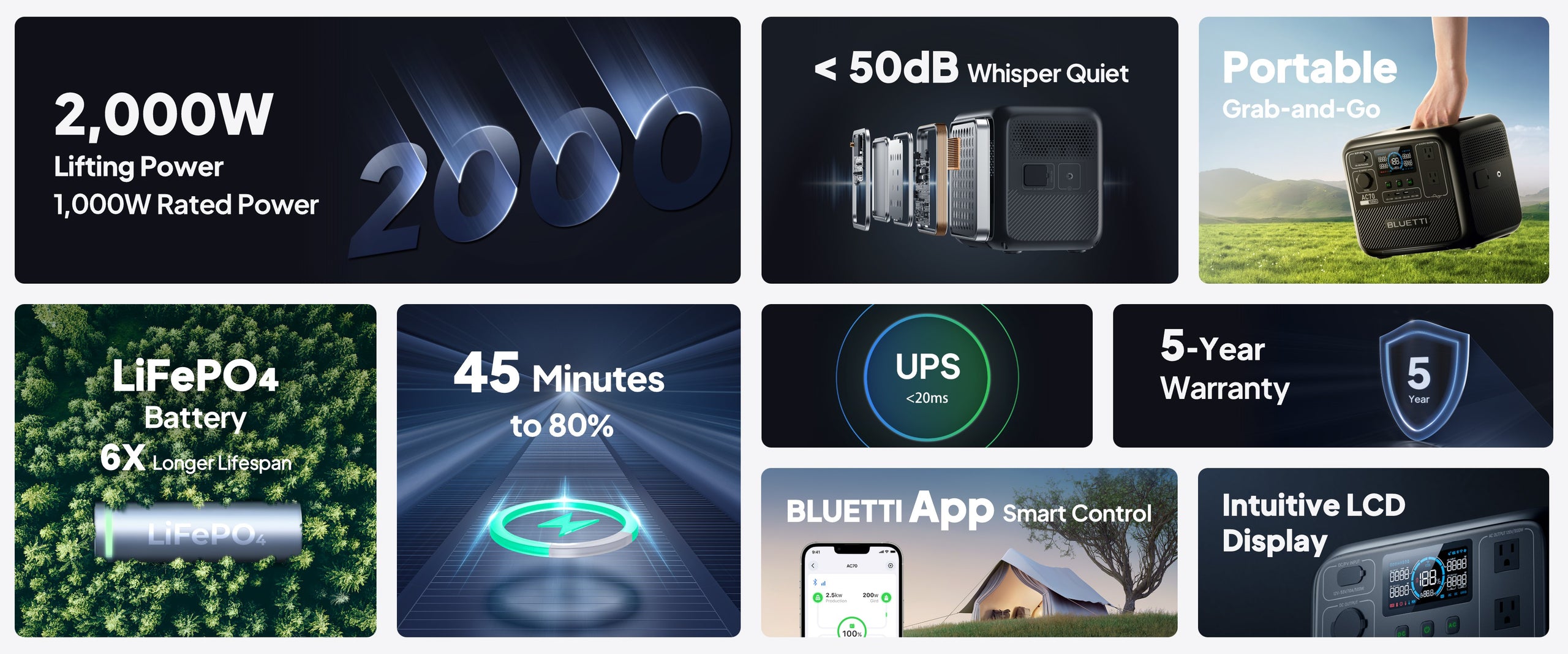 More Powerful,Make it Possible
BLUETTI AC70 features 1,000W continuous power and multiple outlets to connect various appliances all at once.Enable the Power Lifting Mode* in the BLUETTI App, you can power your energy-intensive devices with ease, such as hairdryers, electric kettles, electric blankets, heaters, etc.
* Power Lifting Mode allows AC70 to handle high-power resistive loads up to 2,000W.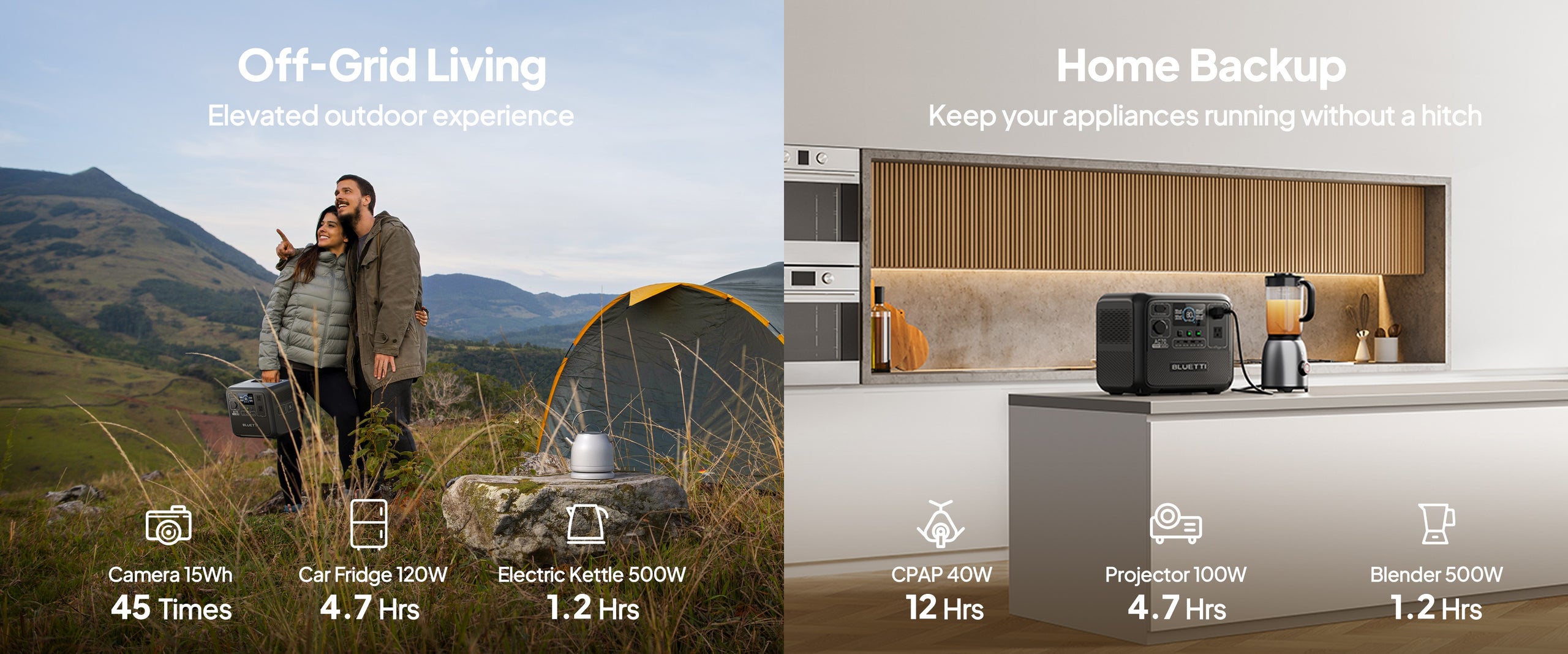 Power without Limits, Travel without Worries
The AC70 allows up to 500W solar input, efficiently topping it up in just 2 hours. No need to worry about the battery dying out as long as the sun shines.
* The actual input rate may vary based on weather conditions, sunlight intensity, panel orientation, temperature, and other variables.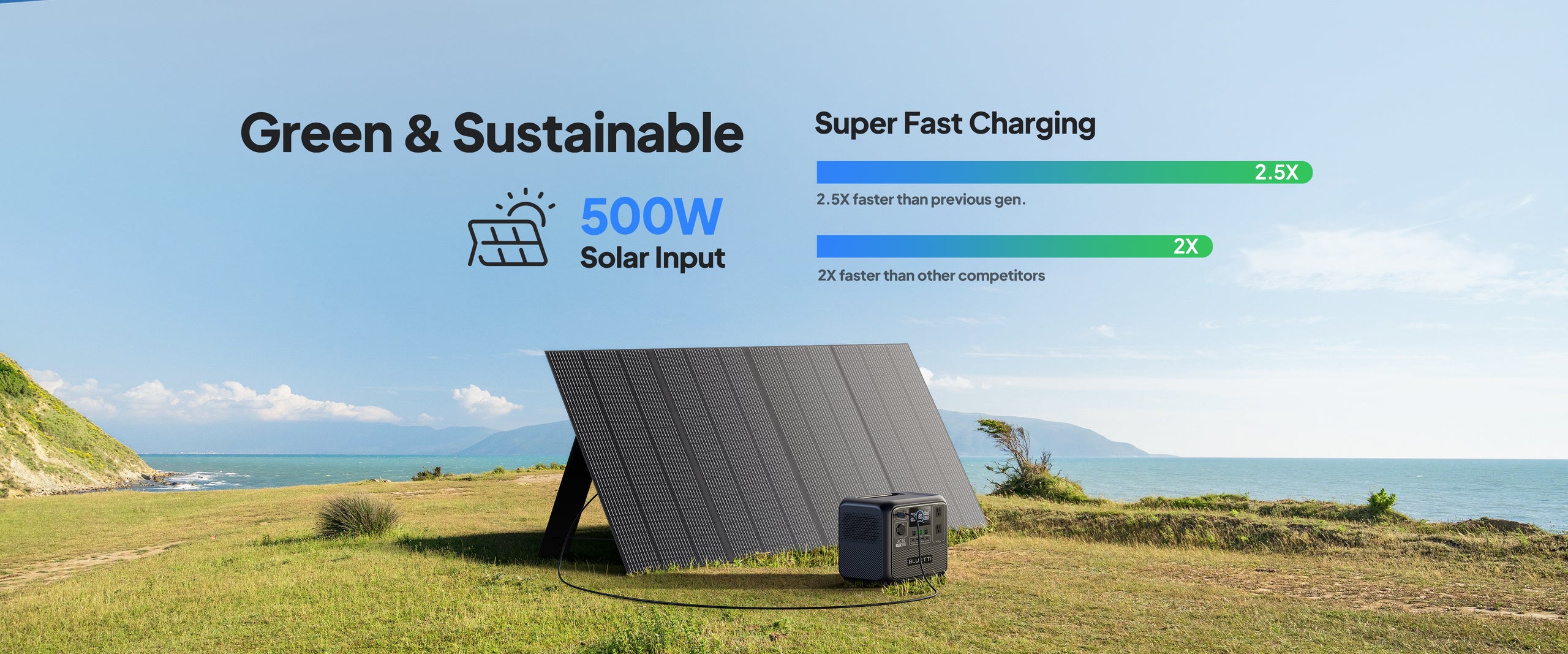 Super Fast Charging,0-80% in Just 45 Mins
Get it charged with up to 850W of Turbo Charging, your power is ready before you hit the road. The AC70 automatically stops charging to prevent overcharging. You can even charge it with the cigarette lighter port in your vehicle, ensuring sufficient power on the go.
Power Bank Mode,Extended Outdoor Fun
AC70 perfectly pairs with B80 (806Wh), B230 (2,048Wh), or B300 (3,072Wh) expansion batteries, providing constant power supply for your growing needs.
Astonishing Safety and Reliability
Nicely built-in with the safest LiFePO₄, AC70 can remain at 80% capacity even after 3,000+ charge cycles. It also comes with an intelligent BMS (Battery Management System) to prevent any potential damage and a 5-year warranty to help you power with peace of mind.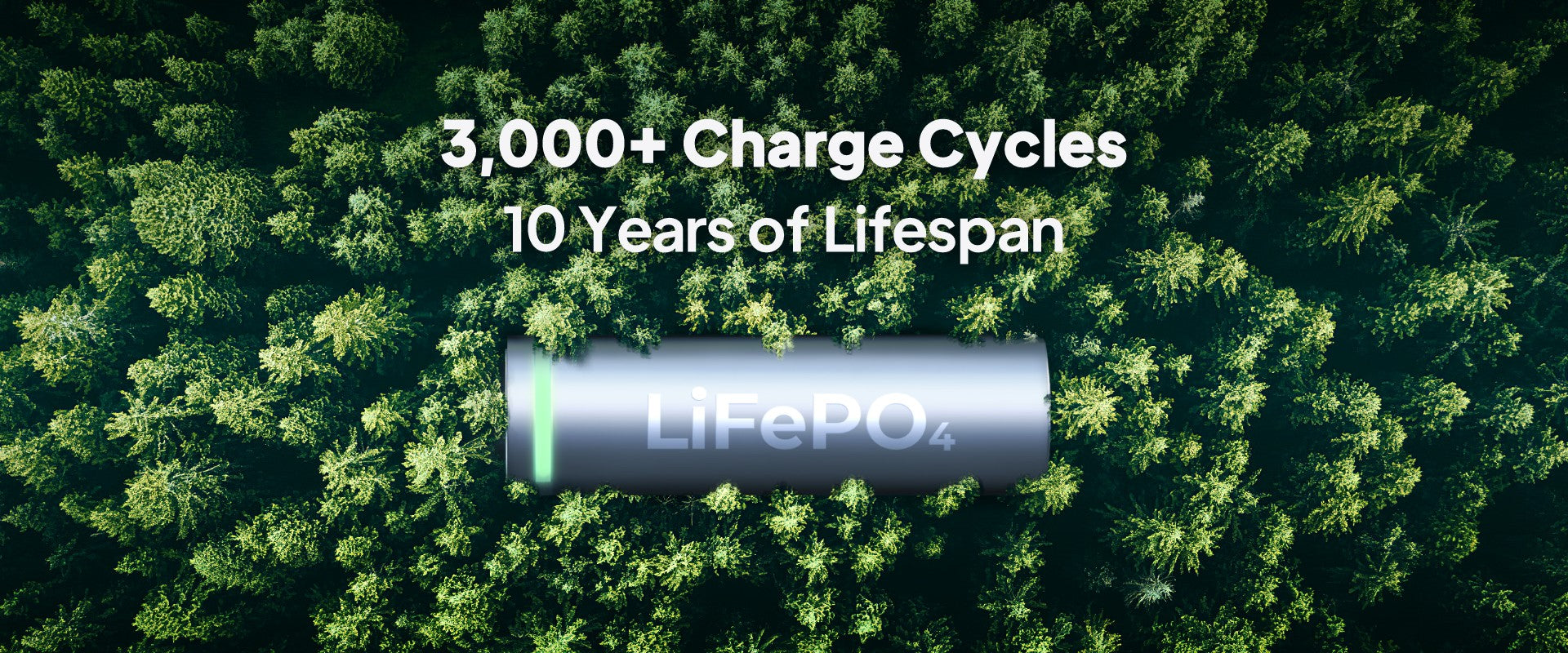 BATTERY INFO
---
LiFePO₄ (Lithium Iron Phosphate)
---
3,000+ Cycles to 80% Original Capacity
---
Recharge to 80% Every 3-6 Months
---
MPPT Controller, BMS, etc.
---
OUTPUT
---
2×120V/8.33A, 1,000W in Total
---
2 × 5VDC/2.4A 12W in total
---
1 × 12V/10A (Car outlet, regulated.)
---
INPUT
---
12/24V from Cigarette Lighter Port
---
1.3-1.6 Hours (850W Turbo Charging)
---
2.8-3.3 Hours (500W Max.)
---
GENERAL
---
12.4" × 8.2" × 10.1" / 314mm × 209.5mm × 255.8mm
---
32°F - 104°F / 0°C - 40°C
---
-4°F - 104°F / -20°C - 40°C
---
-4°F-104°F / -20°C - 40°C
---
AC Charging Cable, Car Charging Cable, Solar Charging Cable
---