Newfoundland Power, your dependable energy ally, has been brightening the lives of Newfoundland residents for many years. Their unwavering dedication to community service and mission to offer a secure, consistent electricity supply make them the province's power network bedrock. However, as we all understand, power disruptions can occasionally occur, even with the utmost dedication. So, how can you prepare and cope with a Newfoundland Power outage? This guide will walk you through the essential steps to keep your lights on, your devices charged, and your family safe when those unexpected NL power outages occur.
Check NL Power Outage Map Online
To check the Newfoundland Power Outage Map online, you can visit their official website at Newfoundland Power Outage Map. This map provides information about power outages within Newfoundland Power's service area. Remember, the outage map typically displays incidents impacting 25 or more customers.
To gather precise information about an outage impacting your location, utilize their website's "Search Outages" feature. Furthermore, you can report an unlisted outage through their website or contact NL Power at 1-800-474-5711 if you recognize one.
Additionally, Newfoundland Power provides an Outage Alert system that can send you notifications via text or email whenever an outage impacts your vicinity.
Newfoundland Power - Current Outages
Newfoundland Power provides a dedicated webpage called the "Outage Centre," where you can access information about current power outages. You can visit the Newfoundland Power Outage Centre to check the current power outages.
On this webpage, you'll find details about both unplanned and planned outages. Utilize the "Search Outages" function to locate a particular outage by inputting relevant information. And if you're aware of an unreported outage, don't hesitate to submit it through their website or reach NL Power at 1-800-474-5711.
What is Newfoundland Power?
Newfoundland Power Inc. is an electric service provider that manages a comprehensive electricity generation, transmission, and distribution network across the island area of Newfoundland and Labrador. They supply electricity to diverse communities within the region.
Furthermore, Newfoundland Power delivers electricity to consumers and upholds the electrical infrastructure to guarantee a dependable power source. They provide various services, encompassing online account management, billing alternatives, and support during power interruptions. Clients have the option to establish online accounts for efficient management of electricity invoices and access to various services.
How to Search Outages on Newfoundland Power?
To track power outages on Newfoundland Power, you can use these guidelines:
Account Details:

If you have your account details handy, this is a speedy method to discover outages associated with your specific location or account. Head to the Newfoundland Power website and log in to your account. Once logged in, you can usually find outage information linked to your account.

Email Address:

Newfoundland Power might send outage alerts and updates to customers via email. Ensure your email address is registered with your Newfoundland Power account. Check your email for any outage notifications or updates.

Phone Number:

Newfoundland Power may also send outage notifications via phone calls or SMS if you have provided your phone number. Ensure your contact information, including your phone number, is up-to-date with Newfoundland Power.

Website:

The Newfoundland Power website provides a dedicated Outage Centre where you can search for outage details using your address. Visit the Outage Centre page and use the "Search Outages" function. You can enter your address or location details to get outage information.

Getting in Touch with Customer Support:

If you recognize an outage not displayed on their website, you can report it online using their "Report a Power Outage" self-service tool. Alternatively, contact NL Power's customer service at 1-800-474-5711 for outage-related inquiries and reporting.
It's worth noting that Newfoundland Power provides Outage Alerts, a handy service that can notify you about outages impacting your vicinity through email messages or SMS. You can access your account on their website to set up Outage Alerts.
Always prioritize safety during power outages and follow any instructions Newfoundland Power provides.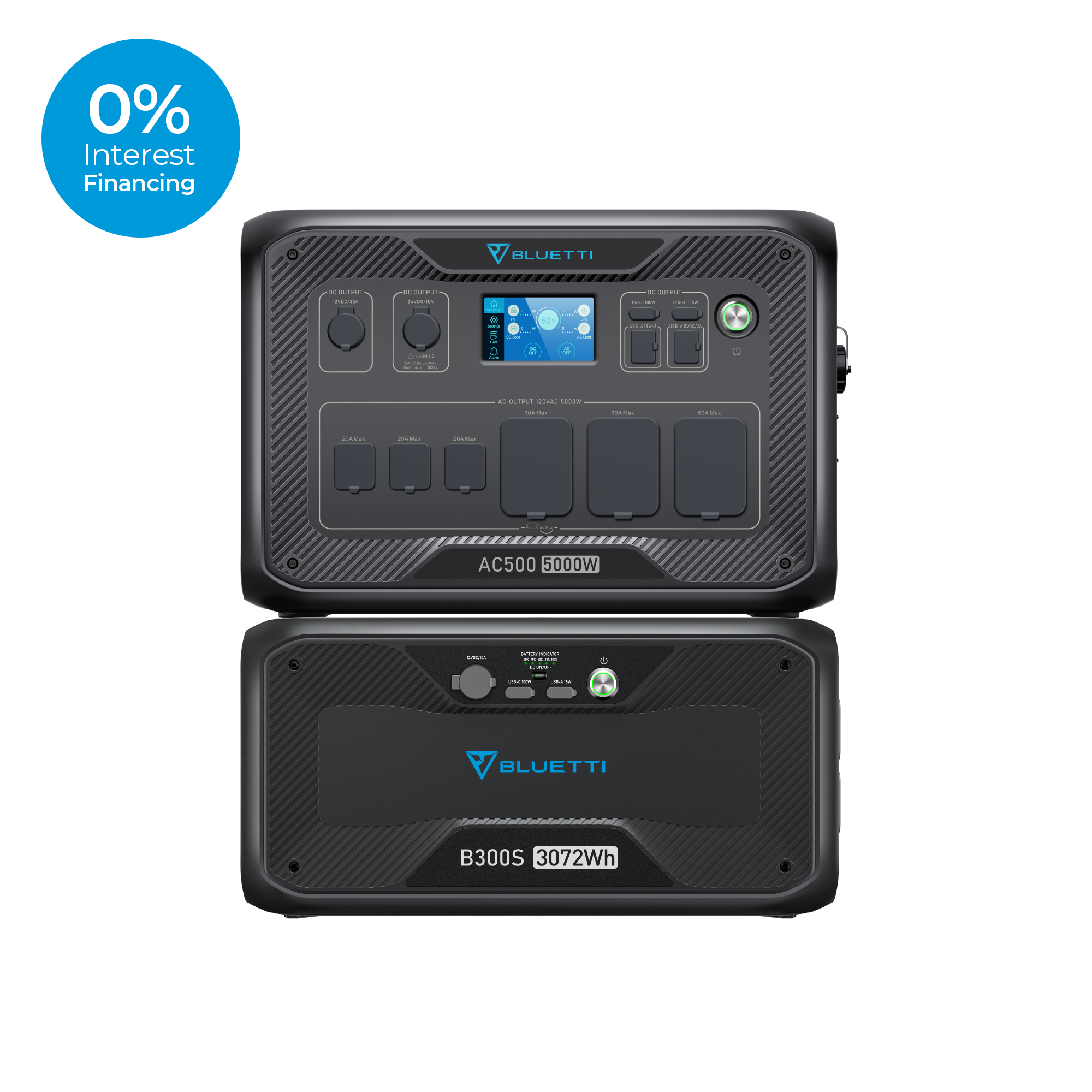 Home Battery Backup
Power your whole family's basic needs for DAYS either in daily use or power outages
How to Receive Outage Alerts from Newfoundland Power?
Receiving outage alerts from Newfoundland Power is a convenient way to stay informed about power interruptions in your area. Setting up outage alerts is easy:
Go to the NL Power Outage Alerts Page

: Find the Outage Alerts page on the Newfoundland Power website.

Log In or Open an Account

: If you're an existing Newfoundland Power customer, log in. If not, you may be forced to open an account.

Update Contact Details

: Ensure the contact information, such as phone number particulars and email information, is accurate.

Personalize Alert Settings

: Pick your desired option of receiving alerts – via text message, email address option, or both.

Save Your Preferences:

Save your alert preferences to activate the service.
Once you've completed these steps, you will receive outage alerts from Newfoundland Power. Stay in the know with NL Power's outage alerts. You'll receive notifications about power disruptions in your vicinity, including details about the cause and estimated restoration times.
For the earliest updates, NL Power offers an Initial Alert that keeps you informed as soon as outage information becomes available.
By setting up outage alerts, you can proactively prepare for power interruptions and stay informed about the status of restoration efforts. It's a valuable service that helps you manage power-related issues more effectively.
Related articles: Surviving in NS Power Outage: What You Need to Know
Real-Time Updates: Navigating Hydro Quebec Power Outage Map
What are the Types of Power Outages?
Power outages can disrupt our daily lives, but understanding their types can help you prepare and respond effectively. Newfoundland Power deals with various outage categories to ensure a reliable electricity supply.
Planned Outages
These are scheduled interruptions for maintenance and upgrades. By replacing aging equipment and making necessary upgrades, the power company ensures a more dependable service for you. Being part of Newfoundland Power's Outage Alerts means you'll get a heads-up about scheduled interruptions. Plus, outage specifics are published on their website (a full 48 hours in advance), ensuring you have plenty of time to make necessary arrangements.
Unplanned Outages
Unpredictable events can lead to unplanned power outages, including severe weather conditions, accidents, equipment issues, and even animal contact with power lines. If only a portion of your home loses power, it might be due to problems in your electricity panel, such as a tripped circuit breaker or blown fuse. If resetting or replacing these components doesn't resolve the issue, consider contacting an electrician.
Rotating Power Outages 
When the electricity supply falls short of customer demand, Newfoundland Power may initiate rotating power outages to prevent a complete system failure. The company aims to keep these outages under one hour whenever possible. Critical customers and providing essential services are prioritized to minimize the impact.
Under-Frequency Load Shedding
 The sudden loss of a significant electricity source can cause a drop in the electrical system's frequency. To prevent system failure, small groups of customers are quickly disconnected to rebalance supply and demand. This process, known as under-frequency load shedding, usually results in power restoration within minutes to an hour. Critical customers are typically excluded from this outage to ensure community safety.
Understanding these outage types empowers you to cope with interruptions effectively. Newfoundland Power strives to minimize the impact and keep the lights on for all customers, especially during unexpected challenges.
BLUETTI Backup Power for Power Outages
In our modern lives, where electricity fuels our daily activities, unexpected power interruptions can rattle our sense of normalcy. Newfoundland and Labrador, with its awe-inspiring natural beauty, isn't immune to NL power outages, brought on by a medley of factors spanning from harsh weather conditions to equipment glitches. During such moments of disruption, the value of a steadfast power backup solution isn't merely a matter of convenience; it becomes an absolute necessity.
Meet the BLUETTI EP500Pro Solar Power Station, your answer to uninterrupted power during Newfoundland power outages. This robust system packs a whopping 3,000W of continuous power and a massive 5,120Wh capacity. With this solar power station by your side, you can keep essential appliances running, from refrigerators to medical equipment, ensuring your family's safety and comfort.
The EP500Pro features multiple output options, including AC, DC, and USB ports, providing versatility for various devices. Its high-quality lithium iron phosphate (LiFePO4) battery ensures long-lasting performance and an impressive lifespan.
Benefits
Reliable Power in Emergencies:

When NL power outages strike, the EP500Pro is activated, keeping your home illuminated and vital devices operational.

Off-Grid Independence:

Harness the sun's energy with compatible solar panels to recharge the EP500Pro, reducing your reliance on the grid and cutting electricity costs.

Quiet and Eco-Friendly:

Unlike noisy generators, this solar power station operates silently and produces zero emissions, making it an eco-conscious choice.

Portable Power:

Whether camping, on the road, or at home, its portable design allows you to take reliable power wherever needed.
Of course, there are also more options on the BLUETTI website, you can choose the best backup power for you according to your needs.
Final Thoughts
In summary, Newfoundland Power has long been the dependable energy partner of Newfoundlanders, illuminating lives with safe and reliable electricity. Despite their efforts, power outages can still occur. The NL Power Outage Map, conveniently accessible via their official website, is invaluable for monitoring power interruptions. Reporting outages is a breeze, whether done online or by dialing 1-800-474-5711. Consider setting up Outage Alerts to receive timely notifications via text or email.
Additionally, having a reliable backup power solution is essential. The BLUETTI EP500Pro Solar Power Station provides uninterrupted power during NL power outages, ensuring your family's safety and comfort. Multiple output options make it versatile for various devices. It operates silently and reduces your reliance on the grid.