BLUETTI PV68 Solar Panel | 68W
---
Higher Conversion Rate (23.4%)
Easy To Carry(3.4Kg)
Durable & Splash-Proof
Easy Setup & Kickstand Included
Compatible With All BLUETTI Power Station
---
---
1-year Hassle Free
Warranty
Light and Shine
Designed to power on the go, PV68 features easy portability to help you equip with endless solar energy wherever you are.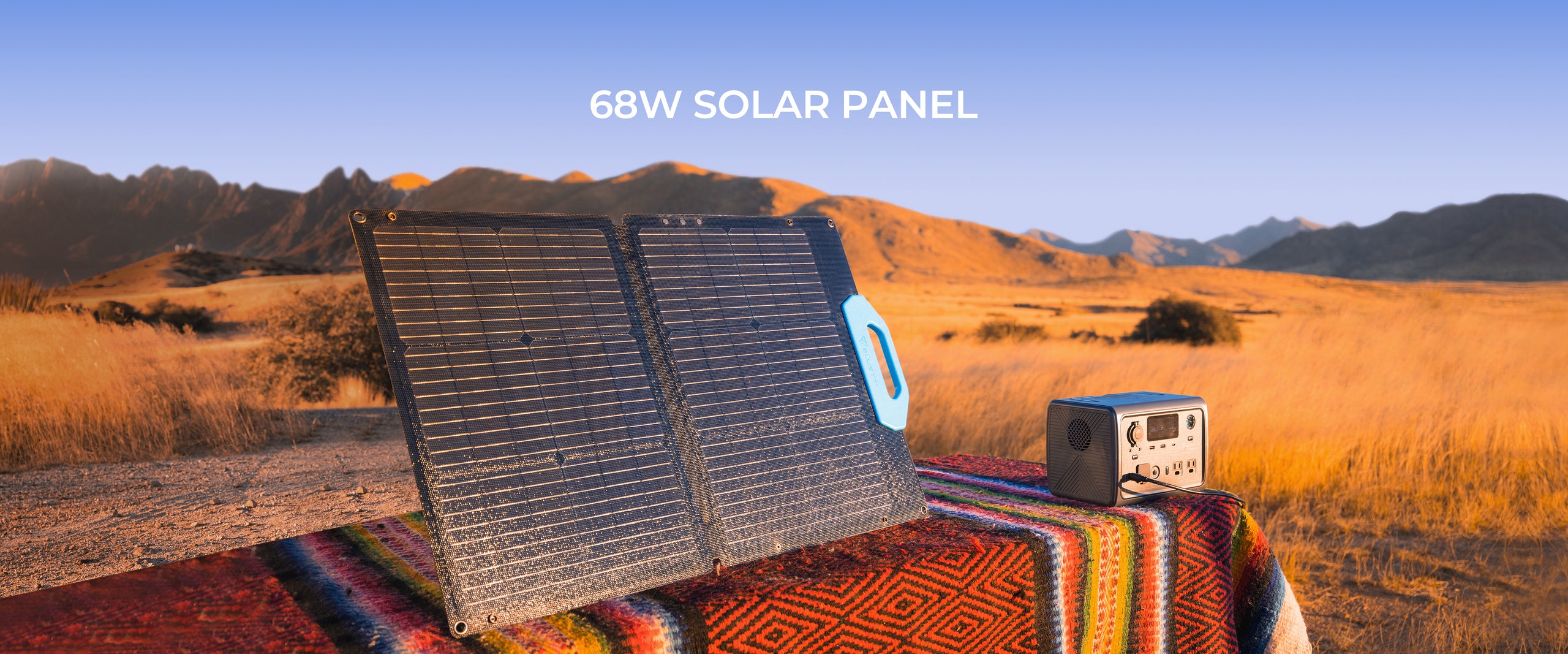 Compact Solar Panel
Charge every power-hungry device where the main grid is unavailable.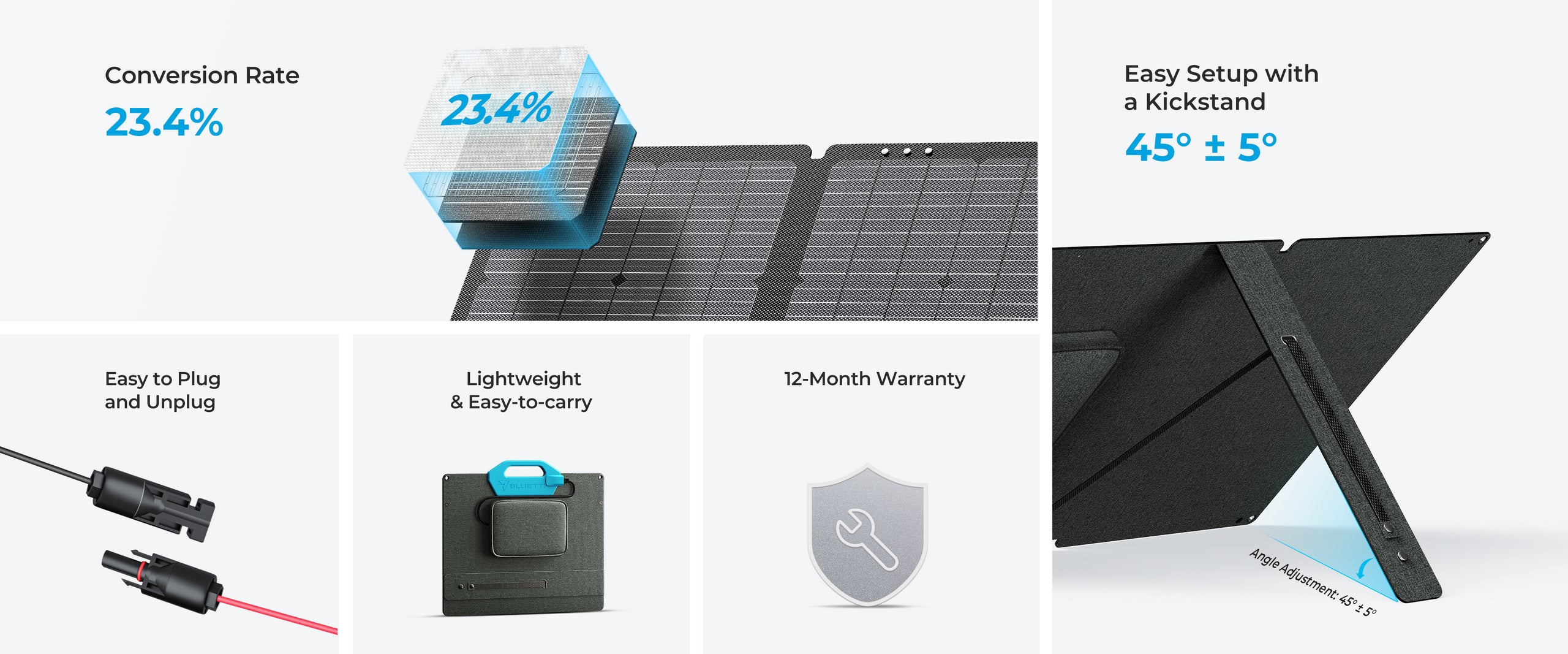 Lightweight & Portable
PV68 weighs only 7.5 lbs/3.4 kg, making it hassle-free to move wherever there's most sunlight. You can also optimize the solar energy input by adjusting the kickstand to the perfect angle.
Clean & Sustainable
Everything the planet sips power from the sun that is clean, safe, and infinite. By teaming up with a solar generator, PV68 can take advantage of what the sun has to offers and convert it into renewable energy. Then you don't have to worry about power outages even traveling further into the wild.
Effective & Reliable
PV68 is made of monocrystalline solar cells and ETFE coating to ensure the utmost performance and up to 23.4% conversion efficiency. Meanwhile, the laminated technology and 95% light transmittance make it easy to capture solar energy even in low-light conditions.
Highly Compatible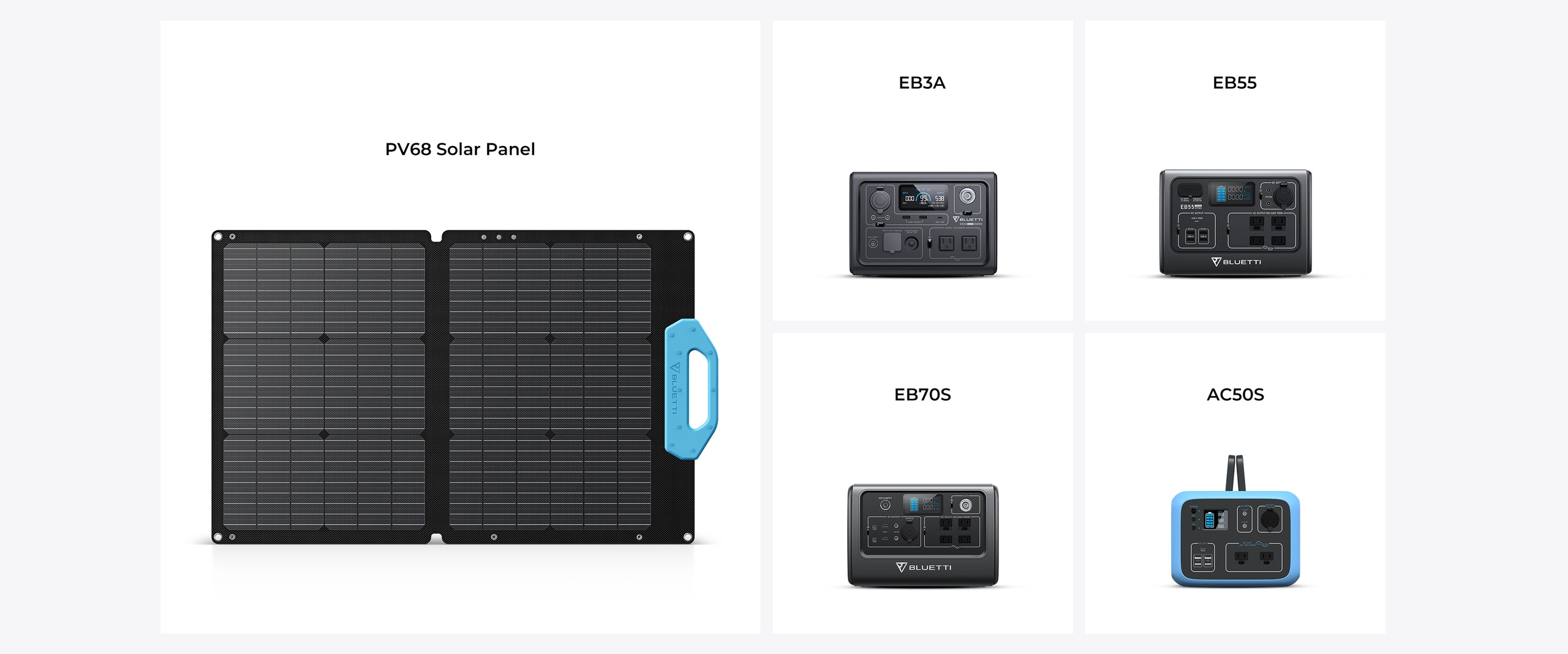 Specifications
POWER
---
ETFE (Ethylene tetrafluoroethylene)
---
Open Circuit Voltage(OCV):
---
Short Circuit Current(Isc):
---
GENERAL
---
Best Working Temperature:
---
Fonctionne en hiver très ensoleillé à midi
Le midi, face au soleil et bien protégé du vent et du froid avec une douillette dessous et derrière, il charge mon EB3A à 63 watts entrant, et ce, en ce 1er mars d'hiver, dont la météo indique -14°C. J'espère que vous innoverez pour des panneaux qui chargent également à des températures plus froides et des temps nuageux. Merci.