Subscribe Now to Save More


Be the First to Access Trending News, Special Offers, and Exclusive Perks.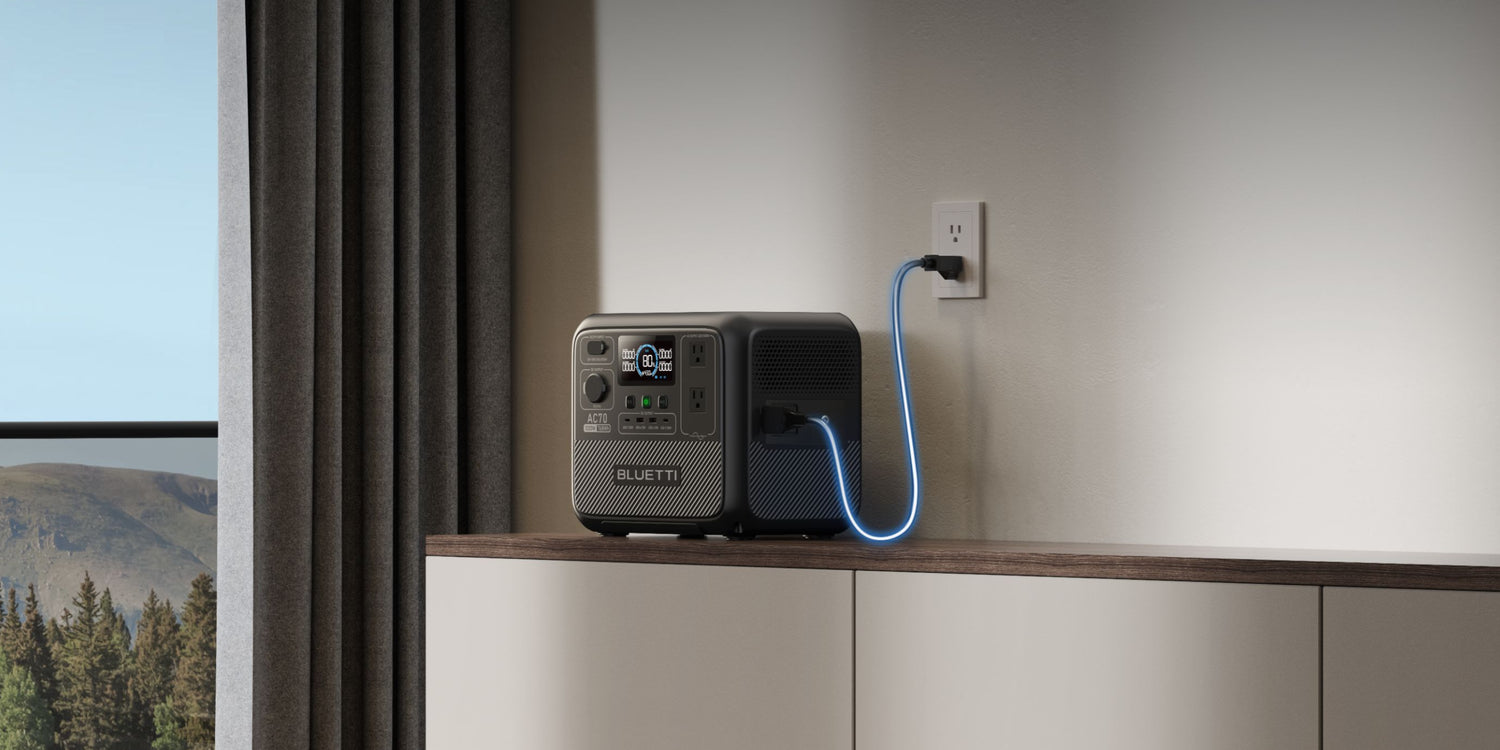 To 80% Super Fast Charge
Ensure instant power is ready at your last-minute pack-up
Highly Efficient Solar Charging
Fully charged in just 2 hours!
Fast Solar Input
Now Even Faster
We've boosted the solar intake hugely, 2.5 times faster than the last generation
Least 2 times faster than other competitors in the market
Charge Your Way
Power Your Way
Flexible to get it charged at your most convenience - via AC outlets, solar panels, car, or lead-acid battery, so that you can stay powered and explore the unknown with confidence even far off the grid.
More Powerful
Make it Possible
Whether looking for a power station to run your refrigerators during power outages or to top up your laptops, cameras, and projectors while exploring in the wild, AC70 can deliver steady and constant power all the way around.
* AC70 has a rated output power of 1,000W and 2,000W lifting power.

Travel-friendly Design
The pint-sized AC70 is nicely built with a sleek and compact frame, as well as an ergonomic handle,
making the mobile powerhouse carrying incredibly effortless.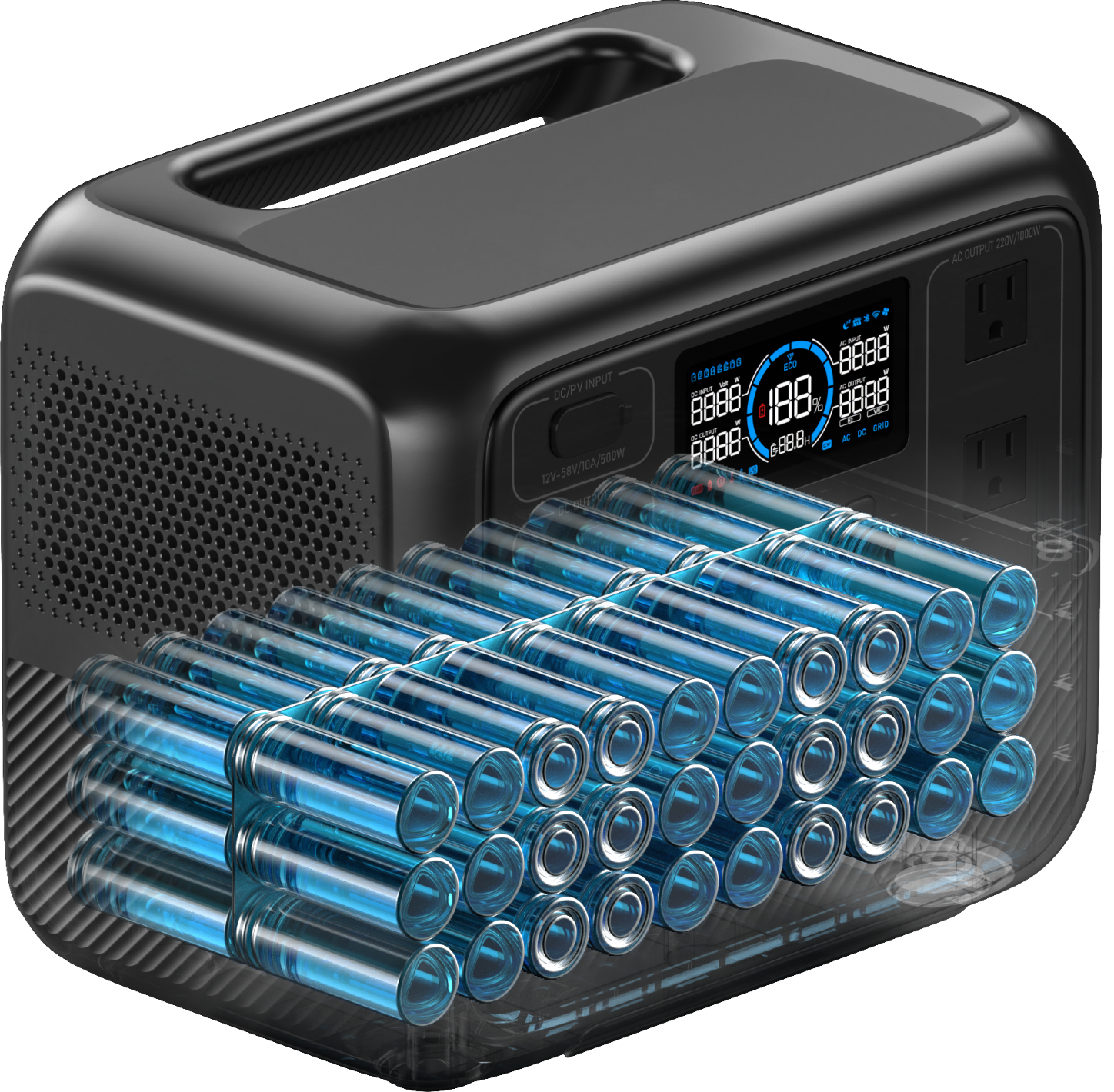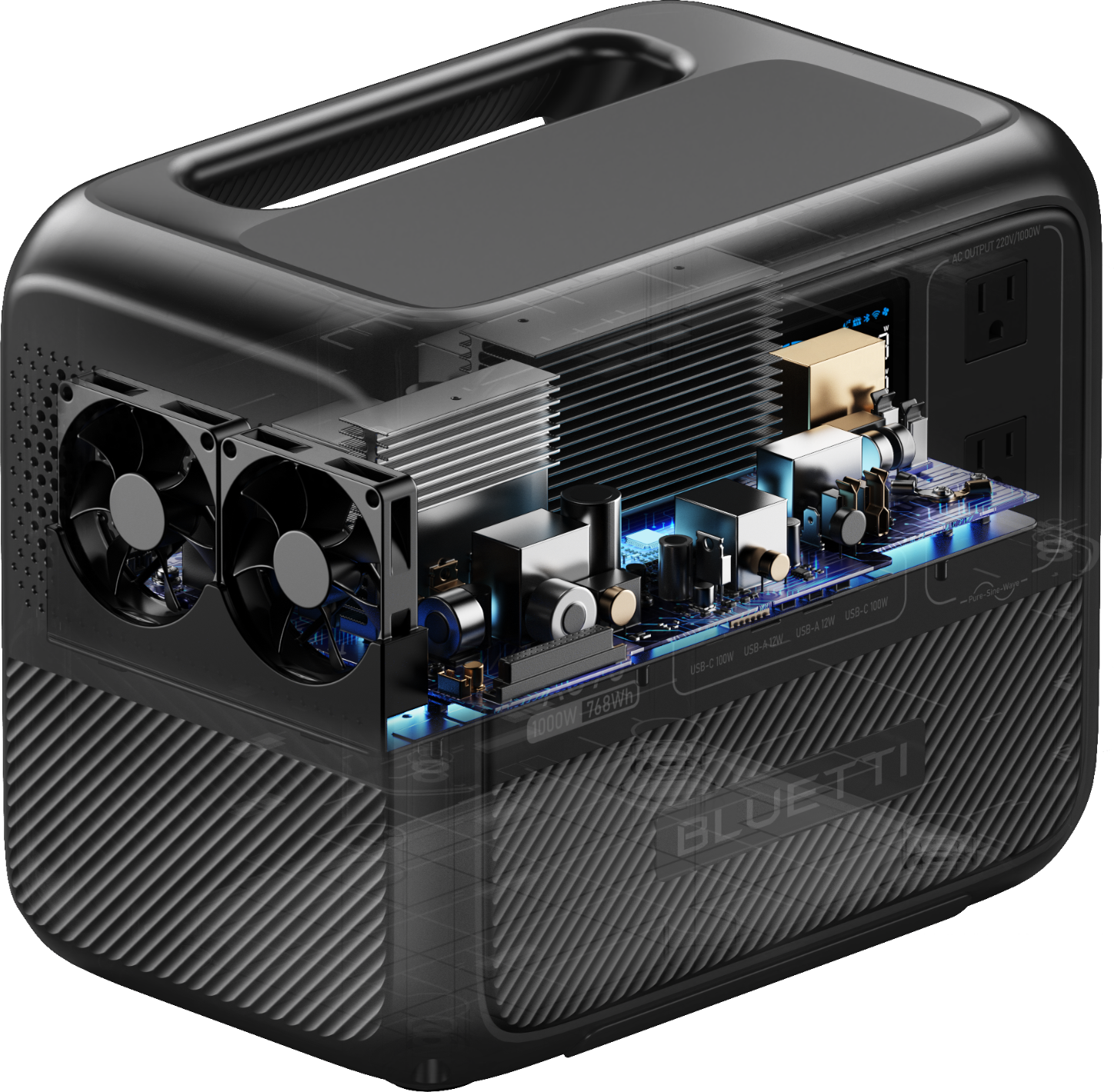 For Safer Operation
For Longer Lifespan
Being the safest and most long-lasting battery chemistry in the market, the built-in LiFePO₄ can remain 80% capacity even after 3,000+ use cycles, 6X more than other lithium ion batteries.
What You Care is
What We Care 
We adopt the intelligent BMS (Battery Management System) to prevent any potential damage. A 5-year warranty is also included to ensure you and all your valuables are well-protected from the inside out, allowing you power with peace of mind.


* The LiFePO₄ battery has 3,000+ charge cycles, meaning that after 8 years of proper use, it retains 80% of its original capacity. The overall lifespan is expected to reach over 10 years.
Power Bank Mode
Extended Outdoor Fun
AC70 perfectly pairs with B80 (806Wh), B230 (2048Wh) or B300 (3072Wh) expansion batteries for continuous power supply. Stop worrying about power dying out before reaching your next destination.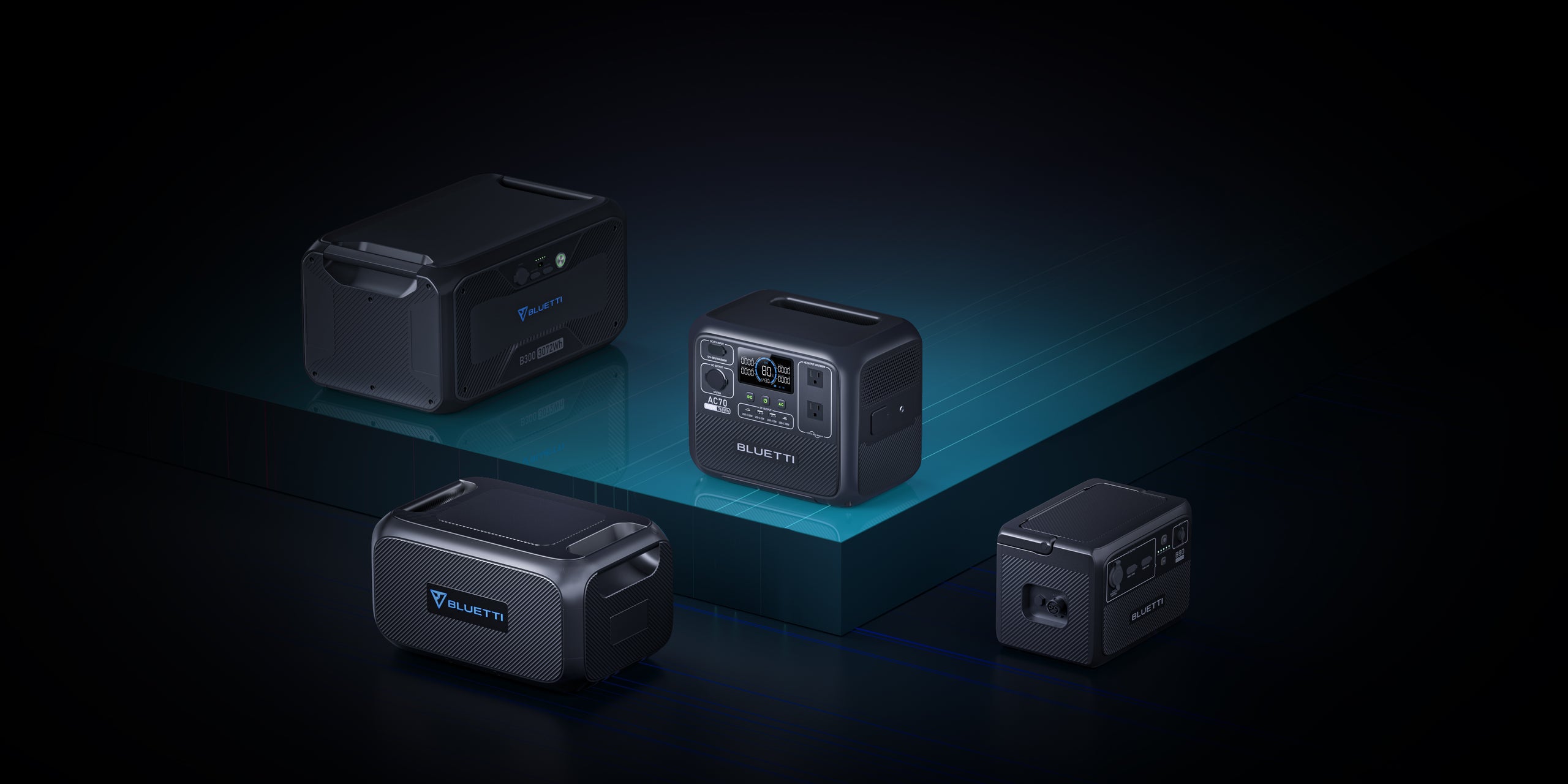 Reliable Portable Power
Got You Covered
Tailored for your every need, AC70  is a wise energy solution for a wide range of scenarios, including outdoor camping, road trips, mobile office, and home backup.
Empower your life without limits, where you're free to explore, work, or relax wherever you desire. Our trusted power unit is here to make that vision a reality.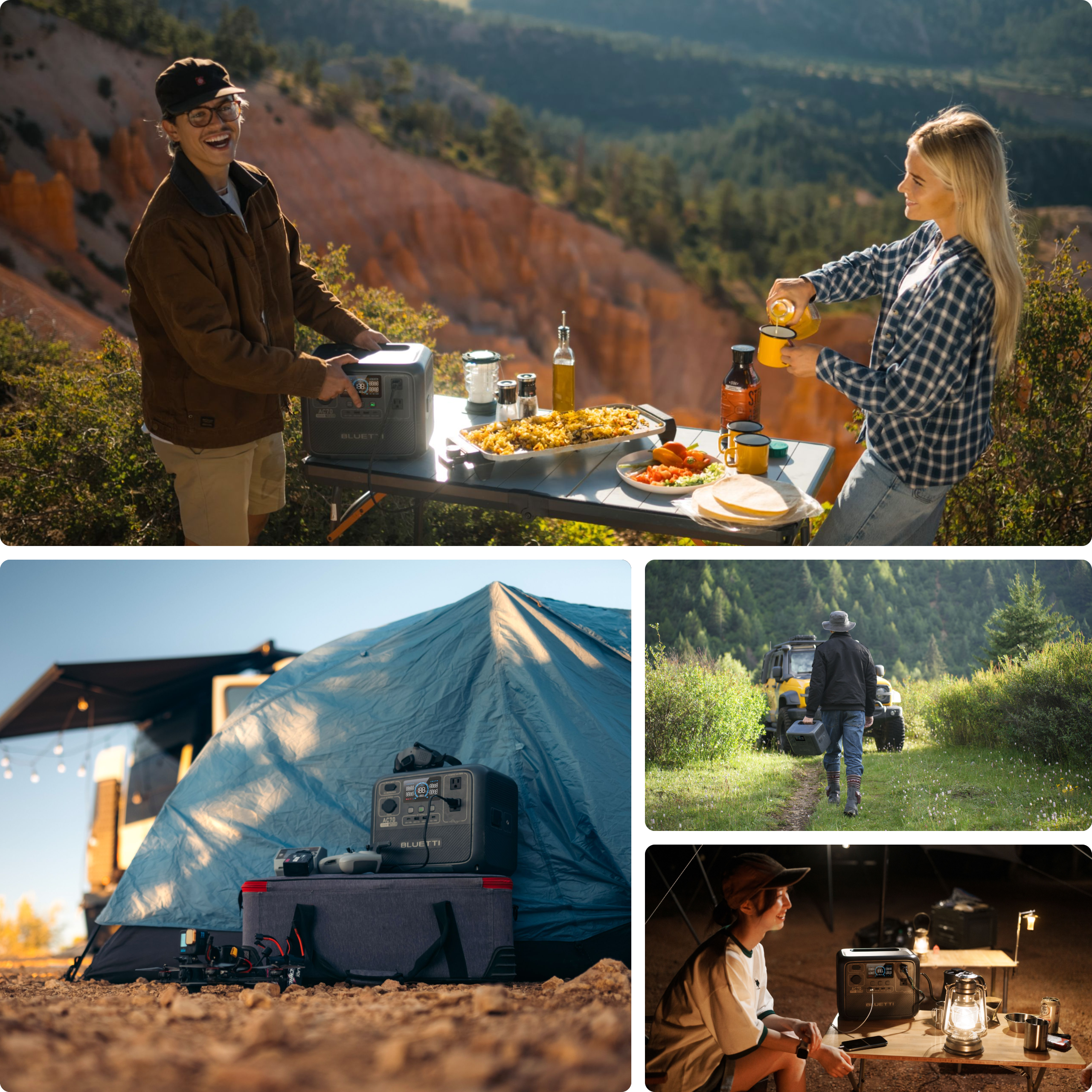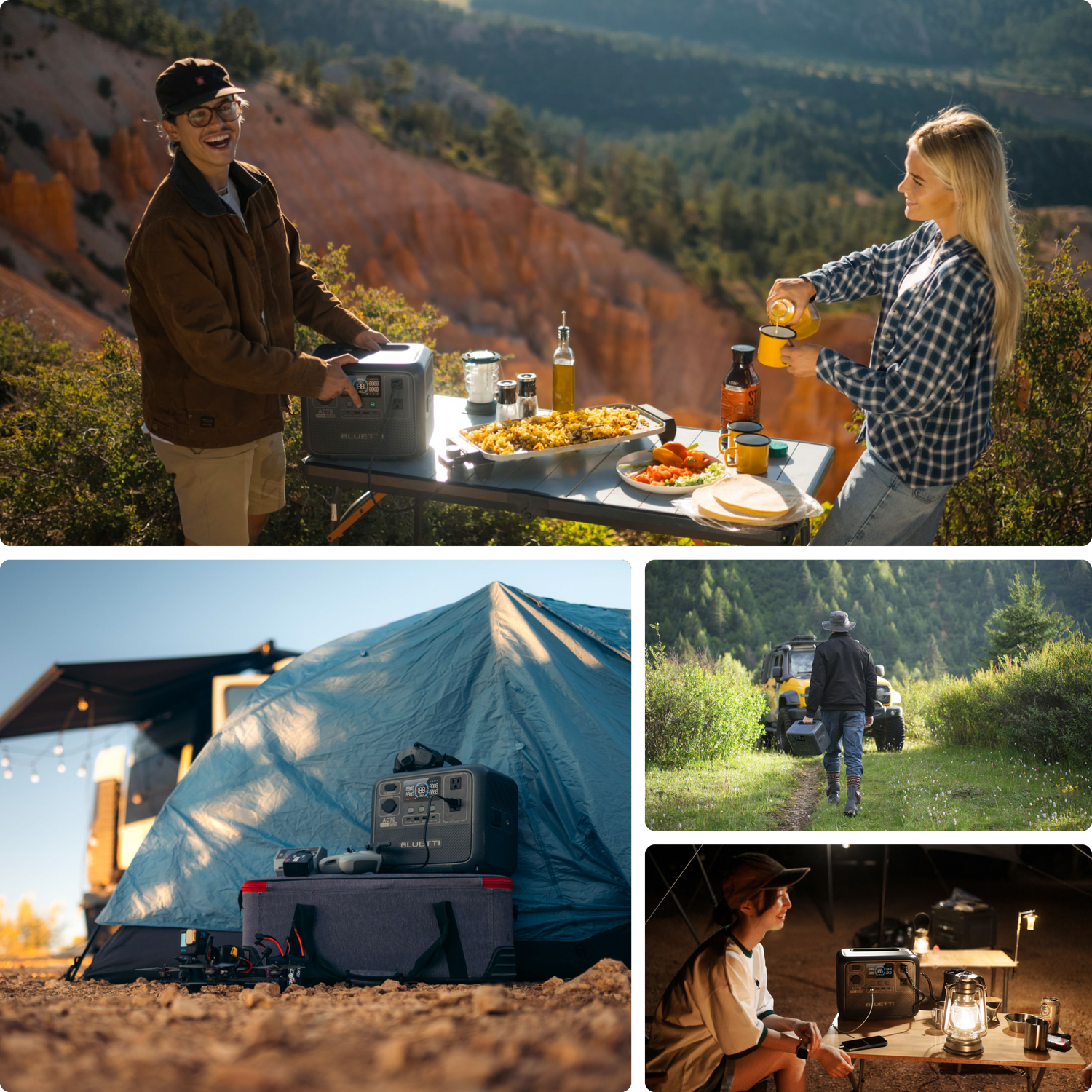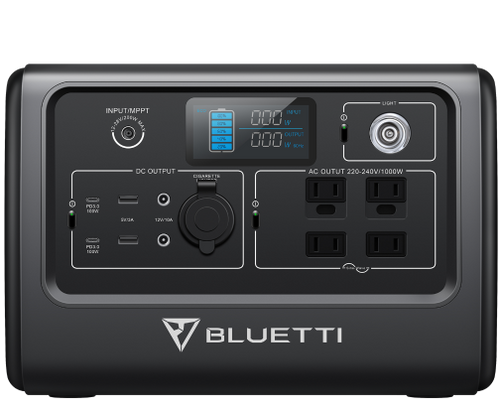 716Wh
Capacity
800W
Pure Sine Wave
No
Lifting Power
2,500+ Charge Cycles to 80%
LiFePO₄ Battery
12
Outlets
Max.200W
AC+Solar Input
9.3kg
Weight
32 x 21.6 x 22.1cm
Dimensions (L × W × D)
No
App Control
768Wh
Capacity
1,000W
Pure Sine Wave
2,000W
Lifting Power
3,000+ Charge Cycles to 80%
LiFePO₄ Battery
7
Outlets
Max. 1,000W
AC+Solar Input
10.2kg
Weight
31.4 x 20.9 x 25.6cm
Dimensions (L × W × D)
Bluetooth
App Control
Frequently asked questions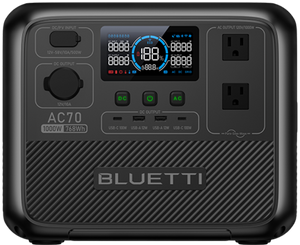 Type: 
LiFePO₄ (Lithium Iron Phosphate)
Life Cycles
3,000+ Cycles to 80% Original Capacity
Shelf-life
Recharge to 80% Every 3-6 Months
Management System:
MPPT Controller, BMS, etc.
AC Outlet:
2×120V/8.33A, 1000W in Total
Inverter Type: 
Pure Sine Wave
USB-C Port:
2 × 100W Max.
USB-A:
2 × 5VDC/2.4A 12W in total
12V DC Outlet:
1 × 12V/10A (Car outlet, regulated.)
Solar Input:
500W Max., VOC 12-58VDC, 10A
Car Input:
12/24V from Cigarette Lighter Port
AC Charging Cable:
1.3-1.6 Hours (850W Turbo Charging)
Pass-through Charging:
Yes
Weight:
About 22.4 lbs / 10.2kg
Dimensions (LxWxD):
12.36" x8.18" x10.07" / 314mm x208mm x255.8mm
Charging Temperature:
32°F - 104°F / 0°C - 40°C
Discharging Temperature:
-4°F - 104°F / -20°C - 40°C
Storage Temperature:
-4°F~104°F / -20°C - 40°C
Certifications:
UL Standard, CEC, DOE, FCC, CA Prop 65
Accessories:
AC Charging Cable, Car Charging Cable, Solar Charging Cable