BLUETTI PV120 Solar Panel | 120W
---
Monocrystalline Solar Cells With Up to 23.4% Efficiency
Long-lasting ETFE Coating
Foldable & Portable
Compatible With Most Solar Generators with MC4 Connectors
12-month Warranty
---
---
30 Days Price Match Guarantee
BLUETTI guarantees that we will refund you the difference if you find a lower price from us within 30 days of your purchase.
Notes:(To get the price differences for your order, the following requirements must be met)
1. Valid purchase history within 30 days.
2. Take a screenshot of the lower price and email us, we'll refund the differences as soon as we confirmed it.
---
1-year Hassle Free
Warranty
Solar Charge Anywhere
Connect it and leave it. BLUETTI 120W solar panel is set to keep your solar generators juiced as long as there is sunlight available.
23.4% High Efficiency
Built with monocrystalline solar cells, the PV120 can convert up to 23.4% of sunlight into solar energy, charging your solar generators even in bad weather.
Easy Setup With Kickstand
Unfold the PV120, snap the kickstands, adjust the angle to maximize the amount of sunlight, and you're ready to harness solar energy for your generators.
(The recharging time refers to 80% of power level being charged*)
BLUETTI EB55 (537Wh) + PV120: Charge in as soon as 3 hours
BLUETTI AC200P (2,000Wh) + 2*PV120: Charge in as soon as 5.5 hours
BLUETTI AC200MAX (2,048Wh) + 4*PV120: Charge in as soon as 3 hours
BLUETTI AC300 + B300 (3,072Wh) + 8*PV120: Charge in as soon as 2.5 hours
BLUETTI EP500 (5,120Wh) + 6*PV120: Charge in as soon as 7.5 hours
Built to Last
The ETFE coating and IP65 junction box are designed to withstand any scratches and watersplash, perfect for camping, fishing, hiking and much more.(Prevent exposure to rain or no soak in water)
Portable in Every Way

Never Run Out of Power
Suitable for various occasions
Specifications
POWER
---
ETFE (Ethylene tetrafluoroethylene)
---
Voltage at Max Power(Vmp):
---
Current at Max Power(Imp):
---
Open Circuit Voltage(OCV):
---
Short Circuit Current(Isc):
---
GENERAL
---
21 × 65in (53.3 × 165.2cm)
---
21 × 18.5in (53.3 × 47cm)
---
Best Working Temperature:
---
Nice Panel
would have liked the panel to come with the connector for the EB55, but the EB55 came with the connector insted. otherwise works as promised.
First trip was a success
Just purchased the solar panels with EB3A and took them out to the mtns this wknd. The panels easily kept the fridge and phones charged all wknd. Would have had enough to run other things too, really appreciate the power of these panels!
120 wt solar panels
I'm very Impressed, I plugged them into my Bluetti eb55 and they registered 114 just sitting on my windshield on a nice day, a little hazzy.
Très compacte
Notre panneau solaire Bluetti PV120 est très compacte, léger et facile à manipuler. Prend peu de place pour le ranger. Un excellent atout pour nous et le camping. Nous recommandons ce produit.
How-to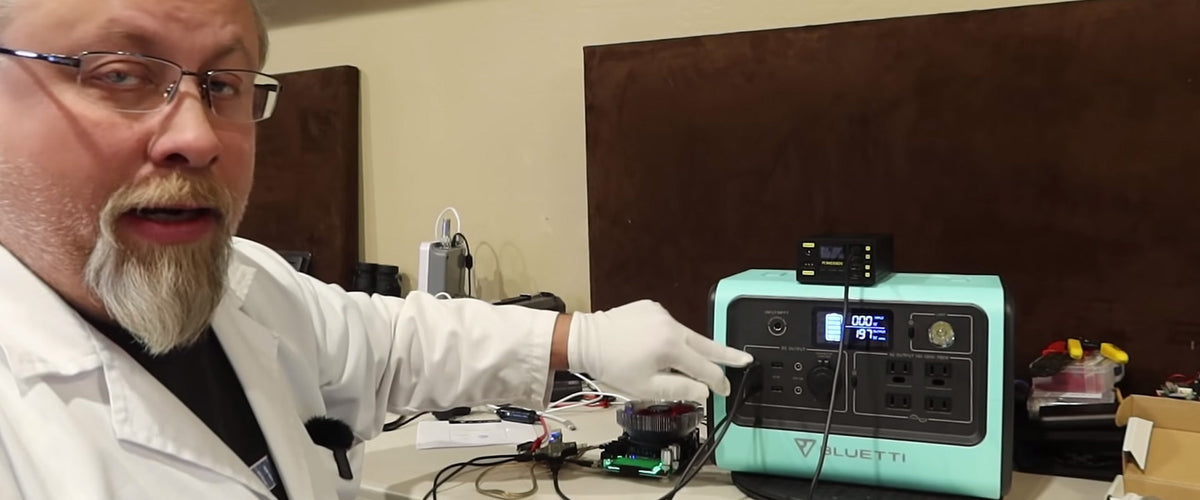 Product Application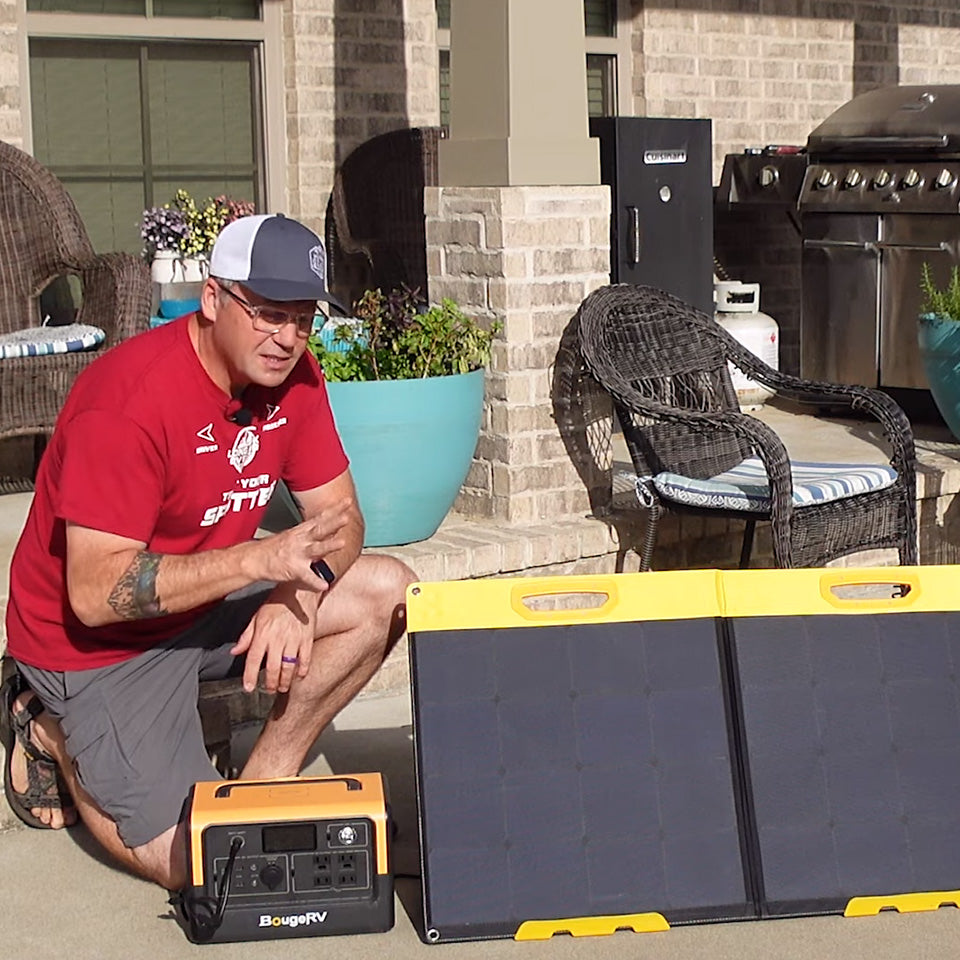 The Professor reviews the BLUETTI EB70 power station
What can you actually use BLUETTI EB70 for?