BLUETTI AC300 + 2*B300 Home Battery Backup
C$5,297.00
C$7,647.00
- C$2,350.00
---
3,000W AC Pure Sine Wave Inverter (6,000W Surge)
3,072Wh Capacity (Expandable w/ up to 4 × B300 for 12,288Wh)
LiFePO₄ Battery with 3,500+ Life Cycles to 80%
240V Split Phase Bonding
24/7 UPS Home Backup
7 Ways to Recharge (AC/Solar/Car/Generator/Lead-acid Battery/Dual AC/AC+Solar)
2400W Max. Solar Input
5400W Max. Fast Dual Charging (Solar + AC)
---
---
4-year Hassle Free
Warranty
---
30 Days Price Match Guarantee
BLUETTI guarantees that we will refund you the difference if you find a lower price from us within 30 days of your purchase.
Notes:(To get the price differences for your order, the following requirements must be met)
1. Valid purchase history within 30 days.
2. Take a screenshot of the lower price and email us, we'll refund the differences as soon as we confirmed it.
Expand Your Power At Will
BLUETTI AC300 is 100% modular, supporting up to 4×B300 (3,072Wh per pack) battery modules for a groundbreaking capacity of 12,288Wh! Power your basic family needs for DAYS during emergencies or power outages!
3000W Pure Sine Wave Inverter
The inverter can adjust the charging rate from 1800W to 3000W via wall outlets according to your needs.
* The AC input is 1800W by default, which can boost to 3000W with the 30A charging cable(Sold separately on BLUETTI).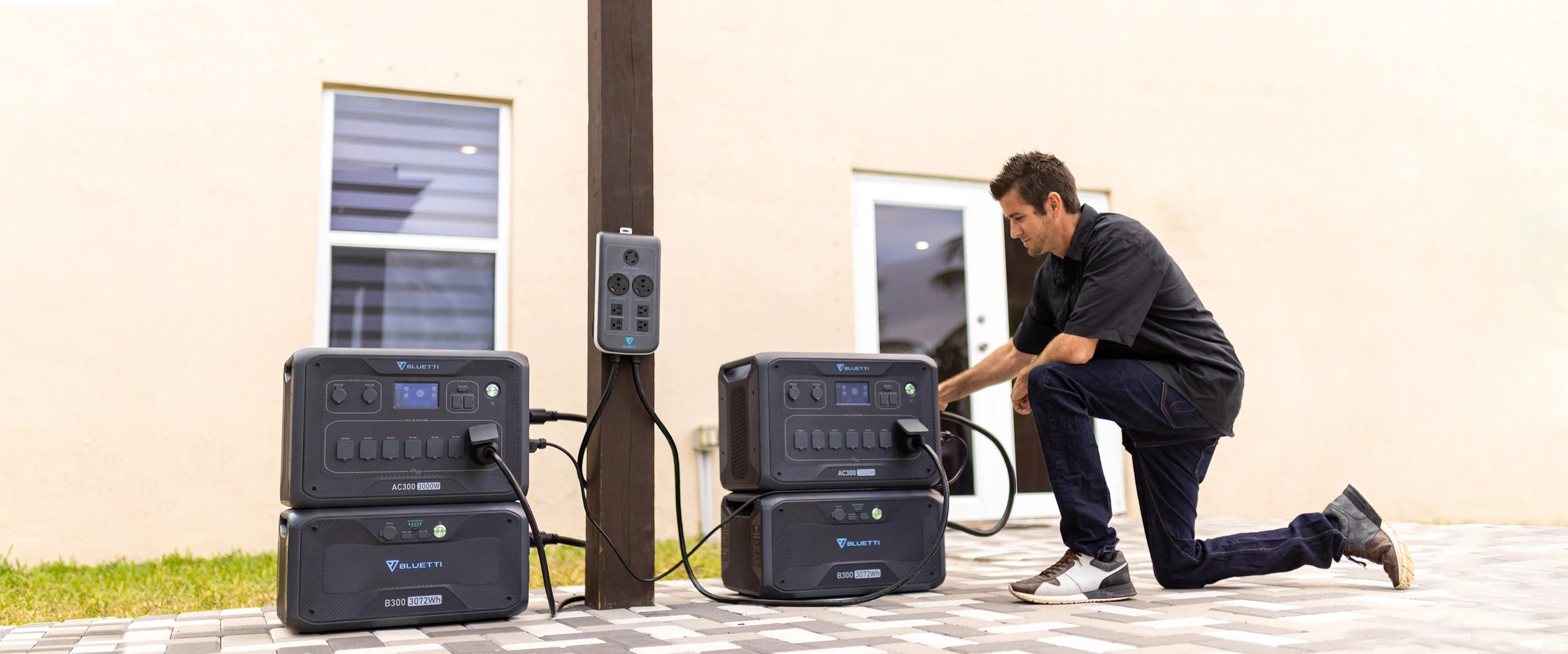 5400W Blazing Input Rate
Plug in the wall outlet and solar panels, you can fast charge the AC300 much faster at a 5,400W Max rate, saving you a lot of charging time.
*The 5,400W input rate combines 2,400W solar and 3,000W AC, which requires two B300s. Or the rate would be limited to 3,000W with only one B300.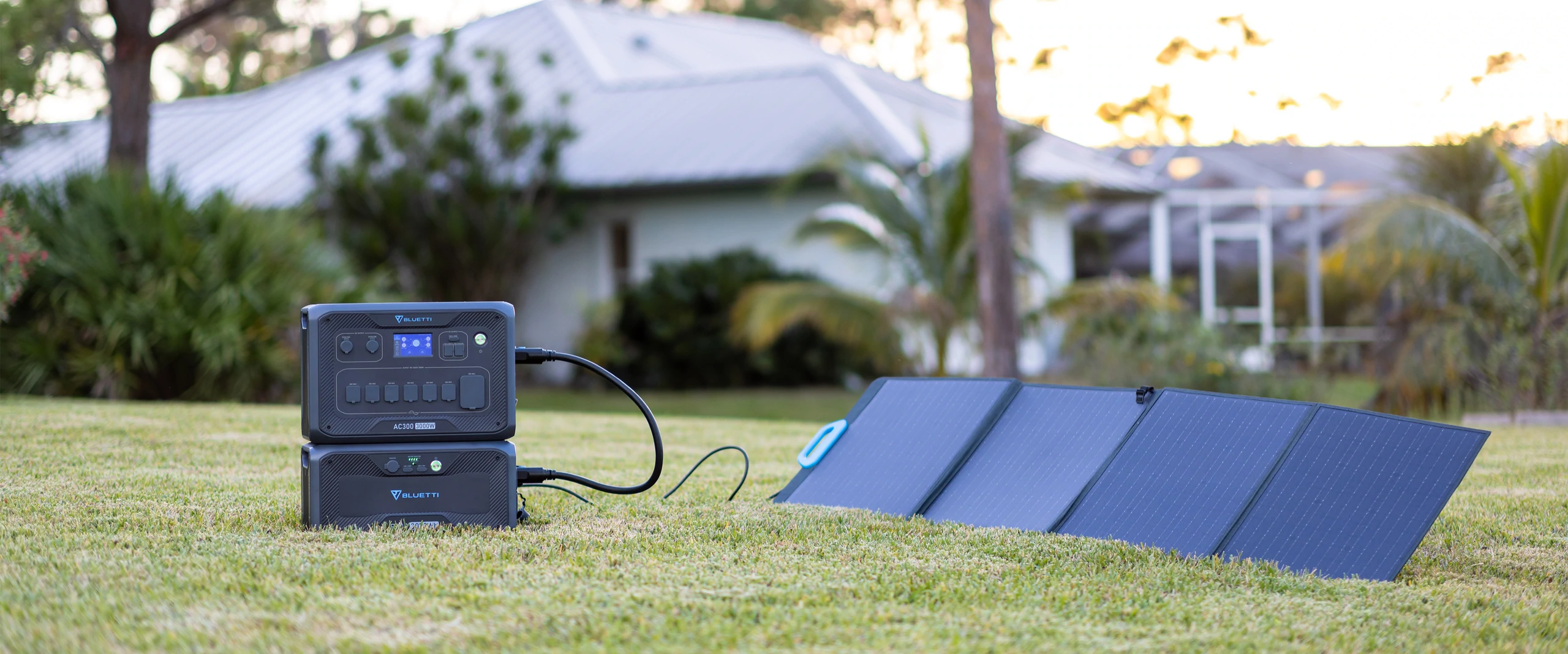 240V Connection Available
With the Fusion Box Pro(P030A), you can connect two AC300s in series for 240V/6,000W output and a total capacity of 24,576Wh(4 B300s for each AC300).

24/7 UPS Home Backup
Using BLUETTI Smart Home Panel, you can tie the AC300 power system to your home grid. Always get you prepared for power outages.
One System For All Power Needs
Power your home whenever power outages occur. Easy setup, Just Power On.

Very happy
The system does exactly what I needed it to do. It is very quiet you don't even know it's in operation. Lasted a long time and recharge was fast from on grid source.
Great unit
Like this unit is awesome. Charged it up with solar then heated the new hot tub up a bit. Only raised it 6 degrees. But free energy is always good in my books.
How-to
A useful guide to making the most of it all.
How many B300 battery modules can AC300 be connected To Up To 6kW, 24.6kwh?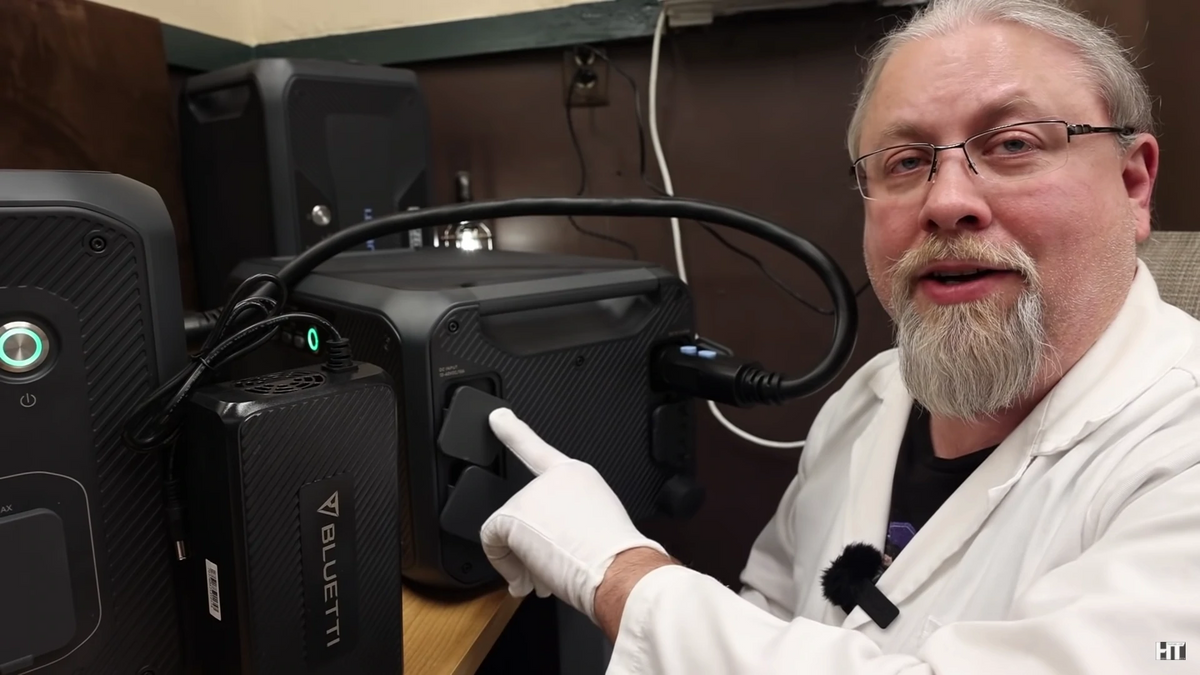 BLUETTI AC300 3000W & B300 LiFePO₄ Battery Review