PST - Pacific Standard Time (UTC-8)
HEAVY-DUTY
POWER STATIONS
STAY POWERED, STAY CONNECTED.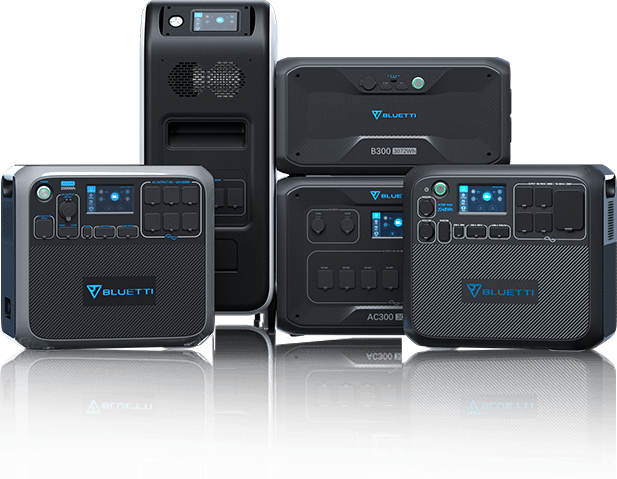 AC200P
Trusted By
60,000+ Users
2000W | 2000Wh LiFePO4
C$1,599.00 C$1,799.00
AC300 + B300
Up to 6kW & 24.6kWh
Born for heavy-duty needs.
3000W | 3072Wh LiFePO4
C$3,199.00 C$3,698.00
AC200MAX
Expandable Energy Beast
Up to 8192Wh
2000W | 2048Wh LiFePO4
C$1,899.00 C$2,099.00
EP500
Power your home.
Day and night.
2000W | 5120Wh LiFePO4
C$3,699.00 C$4,699.00
Ultimate Power Bundles
Gear Up, Power On.
Accessories
Unlock 100% Potential.
Compact Portable Powers
For The Road And Life On-the-go
Customer is eligible to enroll in a lucky draw with the valid email address listed in the purchase order. Prizes are available on a first–come–first-serve basis while stock lasts. Click here for Terms and Conditions.
The lucky draw is valid from 24 December 2021 to 6 January 2022.
ONLY every single purchase of $1500 or above is entitled to the lucky draw.
Prizes include EB150, EB55, AC50S, AC20, AC10 and more.
In case of any dispute, BLUETTI reserves the right of final decision.