BLUETTI EP500Pro Solar Power Station | 3,000W 5,120Wh
---
AC300+B300, Unbeatable Price, C$3799 ONLY,
BUY NOW
.
5100Wh LiFePO4, 3500+ Cycles to 80% Capacity
EP500Pro: 3000W Pure Sine Wave Output
Movable Power Station
In-grid UPS Mode&Flexible UPS Mode(24/7)
Off-grid Energy Storage
Multiple Devices Can Be Loaded Simultaneously
Flexible Recharging Way To Keep Your EP500 Always On
App Remote Control
Smart Touchscreen
---
---
30 Days Price Match Guarantee
BLUETTI guarantees that we will refund you the difference if you find a lower price from us within 30 days of your purchase.
Notes:(To get the price differences for your order, the following requirements must be met)
1. Valid purchase history within 30 days.
2. Take a screenshot of the lower price and email us, we'll refund the differences as soon as we confirmed it.
5-year Hassle Free
Warranty
All-in-one Backup Power Station
The BLUETTI EP500PRO is shipped with a ground-breaking 5120Wh LiFePO₄ battery pack and a 3000W rated pure sine wave AC inverter. This class-leading power station brings you the power to run your entire party, family camping trip, cabin workshops, or even your whole house for a day or two in the event of an unexpected outage. Up to 15 outlet sources allow you to power anything from laptops and air conditioners to your electric vehicles without breaking a sweat.
Safe, Smart, And Continuously Evolving
The advanced Battery Management System and LiFePO₄ chemistry bring the EP500PRO incredible safety and durability. With the built-in dual-core microcomputer and Internet connection, the EP500PRO's firmware can be upgraded through your internet connection. There is no best, only better!
Seamless UPS Backup
The EP500PRO will automatically become your home energy source for essential loads when the electrical grid goes down. Unlike gasoline generators, BLUETTI EP500PRO keeps your lights on and laptops charged without upkeep, fuel, carbon monoxide or annoying noise. Pair with up to 1200W MPPT solar input to rapidly recharge or to keep your appliances running without depleting the onboard battery. Remember when you had to worry about a power outage? Worry no longer, Meet BLUETTI EP500PRO.
How to use the EP500/EP500PRO
Designed as a flexible power station to meet various scenarios, the EP500 Series has different usages.
Using EP500Pro as a computer UPS
The unit has been running for a week and seems to work as advertised. Pros: Wheels make it easy to move the unit. Firmware can be updated. Cons: 20 ms to switch from AC to battery is slow. Batteries not user-replaceable. Manual states "unit is not suitable for machines that require highly reliable power sources". A bit scary for my use case. But Line Interactive mode appears to work well enough. Double Conversion mode would work better but I am reluctant to use it -- fearing reduced battery life.
I will give the unit another star if it runs for 3 years without failing.
BLUETTI EP500Pro Solar Power Station | 3,000W 5,100Wh
How-to
A useful guide to making the most of it all.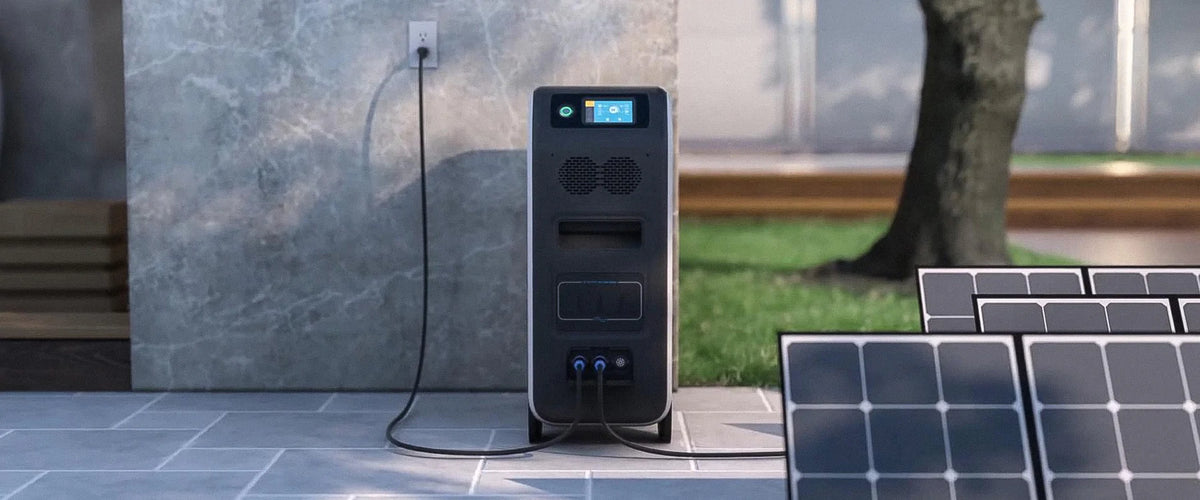 Product Application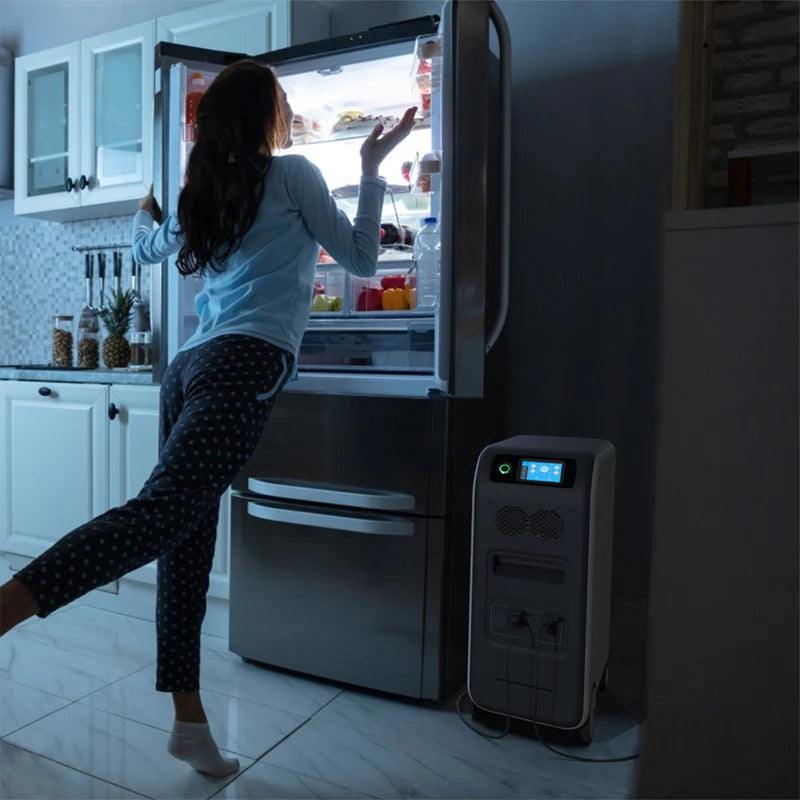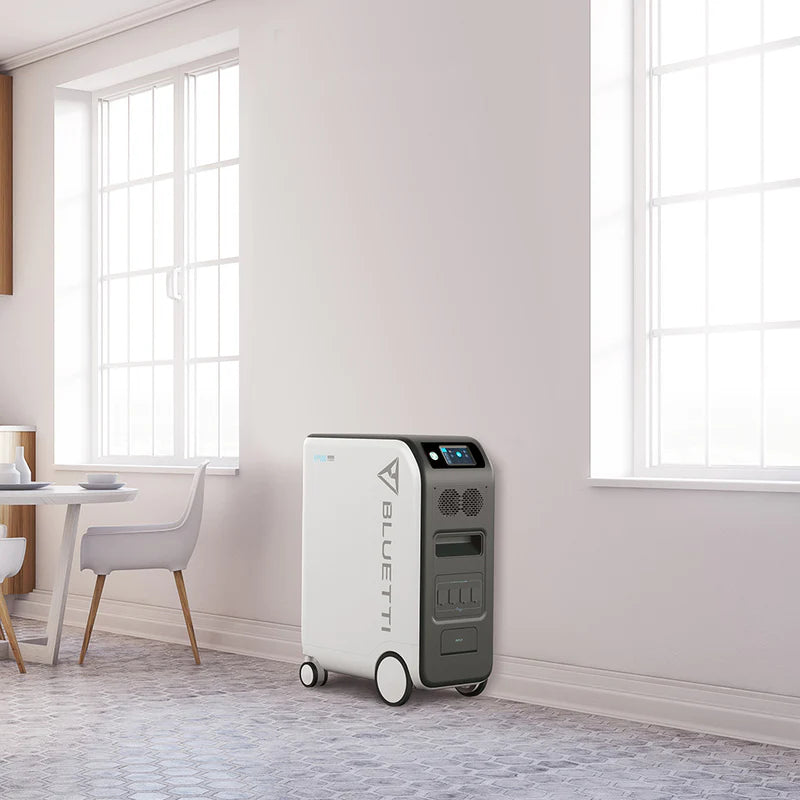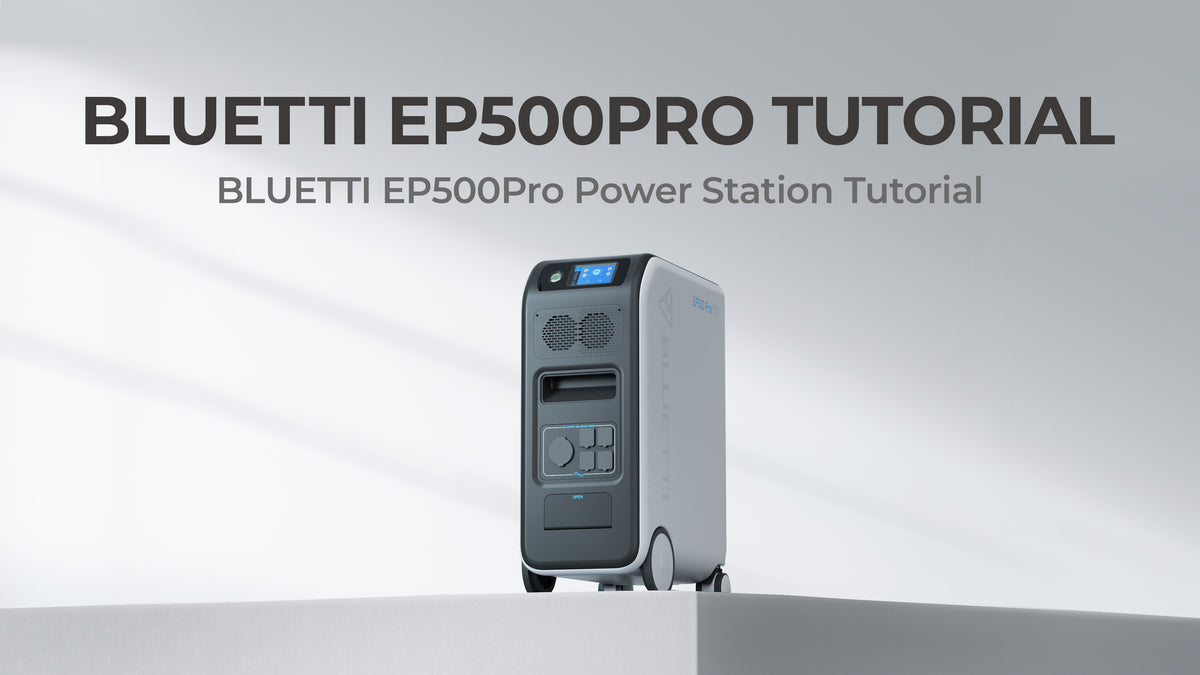 EP500 Power Station Backup Tutorial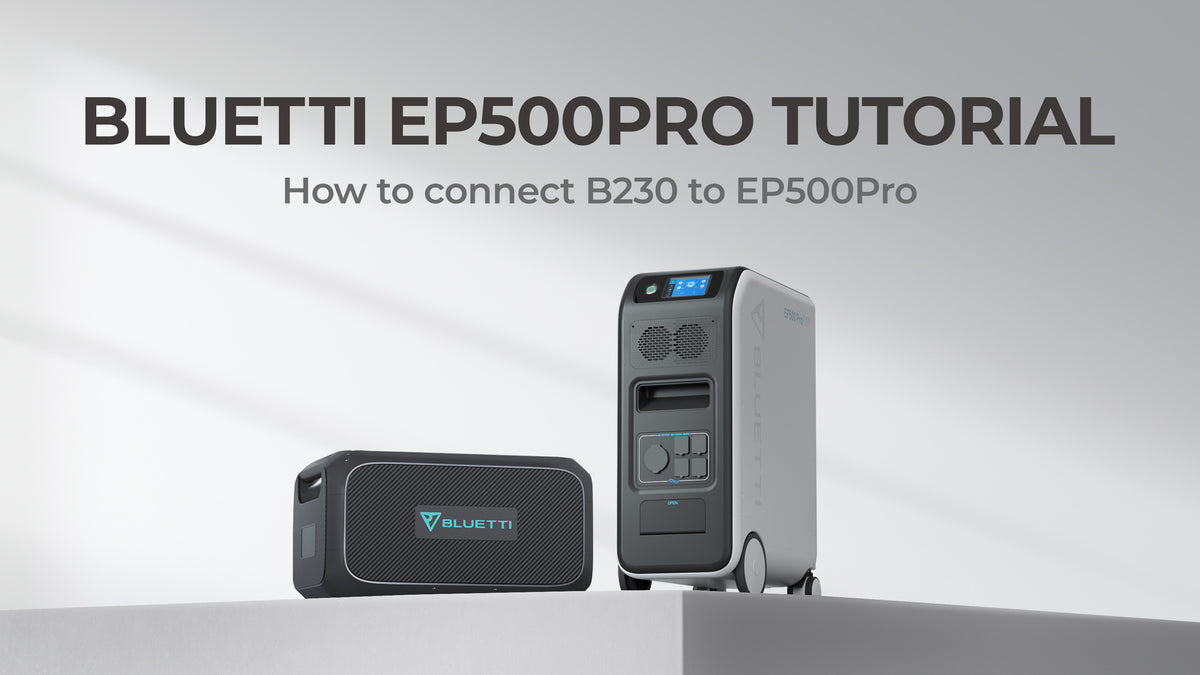 BATTERY EXPANSION for EP500Pro
Specifications
General Information
---
3000W
3000W<load<3750W, 2min
3750W<load<4500W, 5s
4500W<load<6000W, 500ms
(peak 6000W)
---
500*300*760mm (22.8*11.8*29.9in)
---
3500+ Cycles to 80% Capacity
---
Storage Ambient Temperature:
---
Working Environment humidity:
---
UL2743, UKCA, RCM, PSE, FCC, CE
---
Input Specs
---
2400W Max
12-150V DC, 12Ax2
12V/24V, 8.2A
---
Output Specs
---
2*Quick Charging, 36W Total, 2*5V DC, 3A Total
---